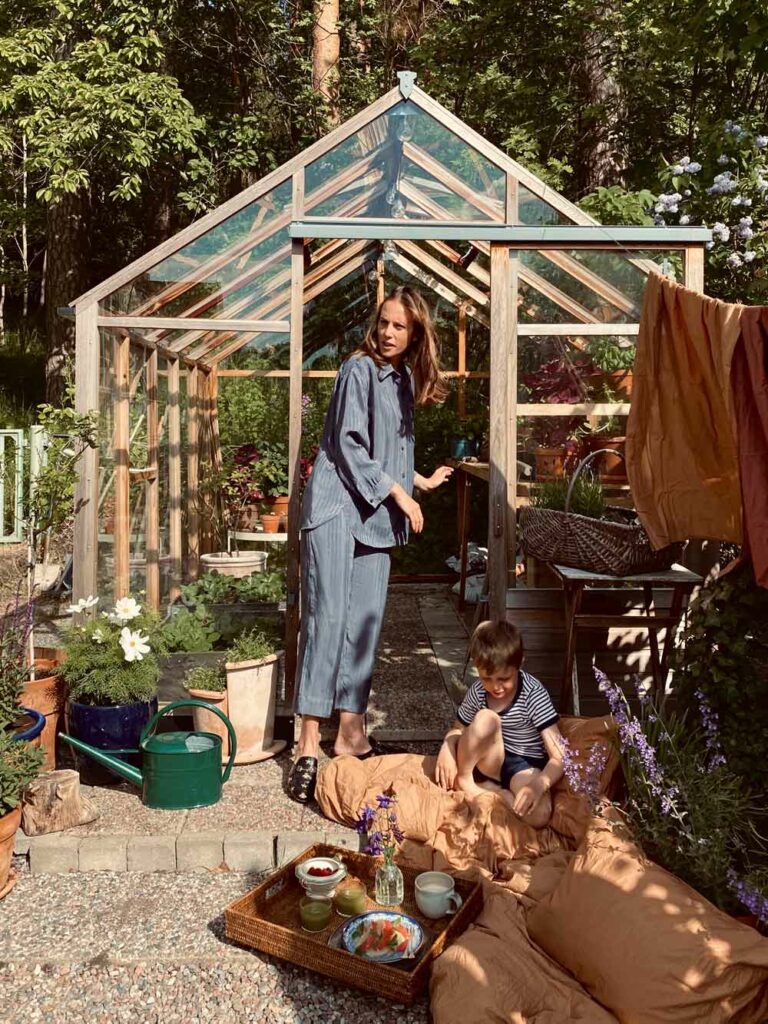 Crunchy Granola & Minty Grapefruit
Julia Glanzelius is the inspiring garden architect behind the prodigious Instagram account Glanzelius Garden. She lives in Ålsten, Bromma with her husband Anton and their kids Harry and Fiona. When summer was new we invited ourselves over for breakfast by the greenhouse. Fresh berries, tiny helpers and oat milk cappuccino anyone?
"To be honest I'm not a breakfast person. Preferably, I just drink my oat milk cappuccino on the fly to kickstart the morning. Wish I was that kind of person who did those ambitious breakfast settings every morning of the week but I'm a bit unpatented, want to get my workday going and can't really find peace to sit down. But, I love to cook for others and on the weekends I like to take my time to organize our breakfast. I eat with my eyes to the extreme and I always have a clear picture of how I want my food to look. This particular breakfast is dedicated to my husband, Anton. He would happily eat this every morning. To me, it is joyful to cook when I can pick parts of the ingredients from my garden. This year there will be a lot of berries, rhubarb, strawberries, mint, rosemary, basil and some vegetables."
Granola
Ingredients:
Oatmeal 4 dl
Almonds 1 dl
Cashew nuts 1 dl
Coconut flakes 1 dl
Water 1.5 dl
Honey 0.5 dl
Genuine vanilla powder 1 tsp
Cardamom 1 tbsp
Preparation:
Roughly chop the nuts. Mix nuts, oatmeal and coconut. Combine water, honey, vanilla and cardamom. Pour the honey mixture over the nut mixture. Stir well. Spread the granola on a sheet of parchment paper and place it in the middle of the oven at 175 degrees for 15-20 minutes.
Serve with Russian yogurt, honey, raspberries and blackberries.
Grapefruit plate
"Simple as that. This is my favorite."
Ingredients:
Grapefruit filets
Mint
Chia seeds
Green juice
Ingredients:
Celery
Apple
Lemon
Spinach
Preparations:
I just run everything in a raw juice centrifuge if I have the time. Otherwise, I buy ready-made juice in the same style. The most important thing is that it is icy cold.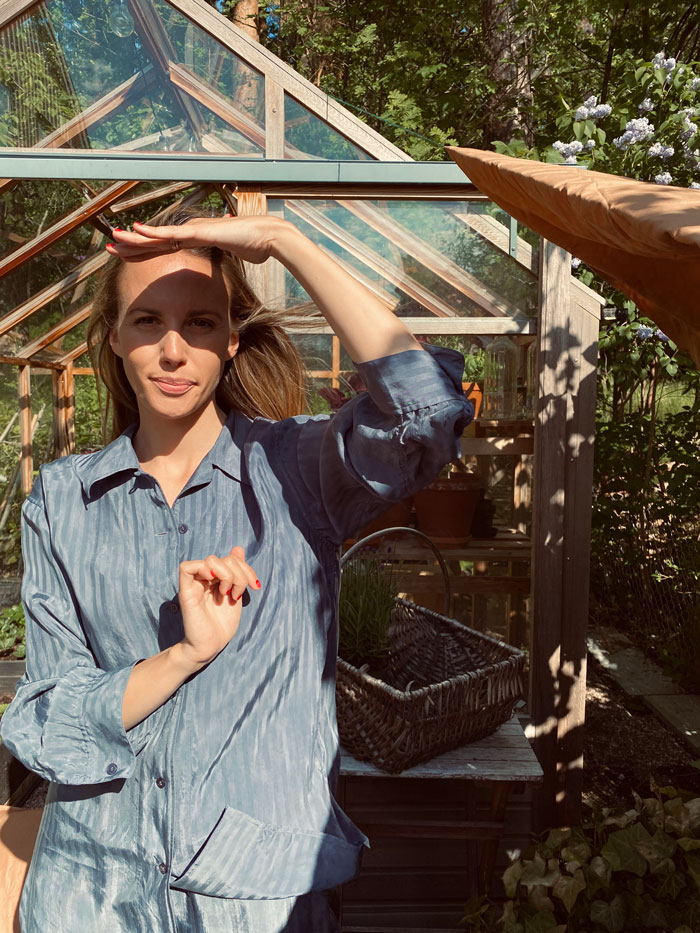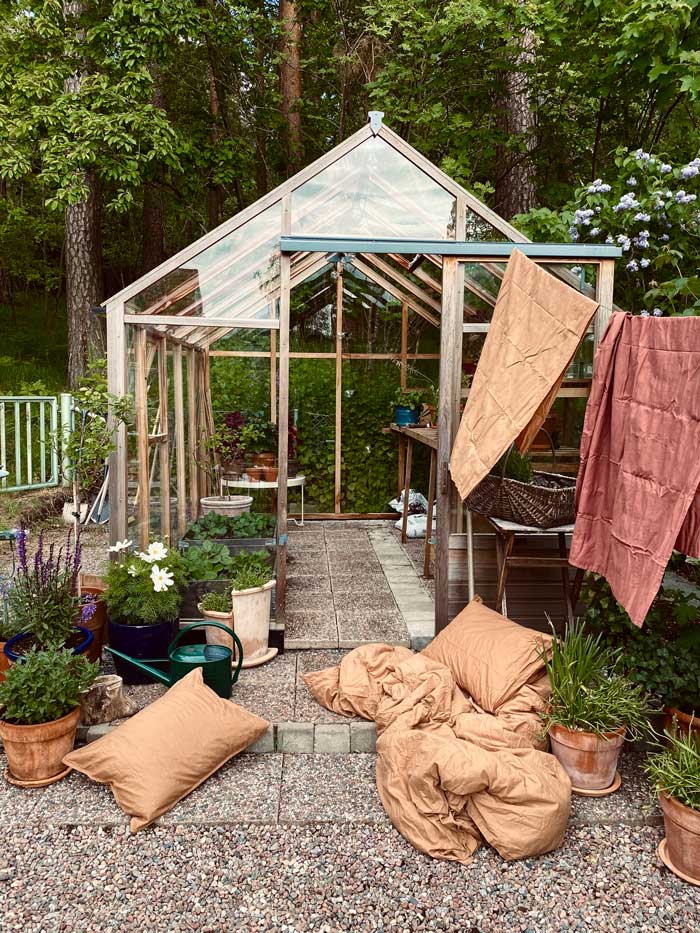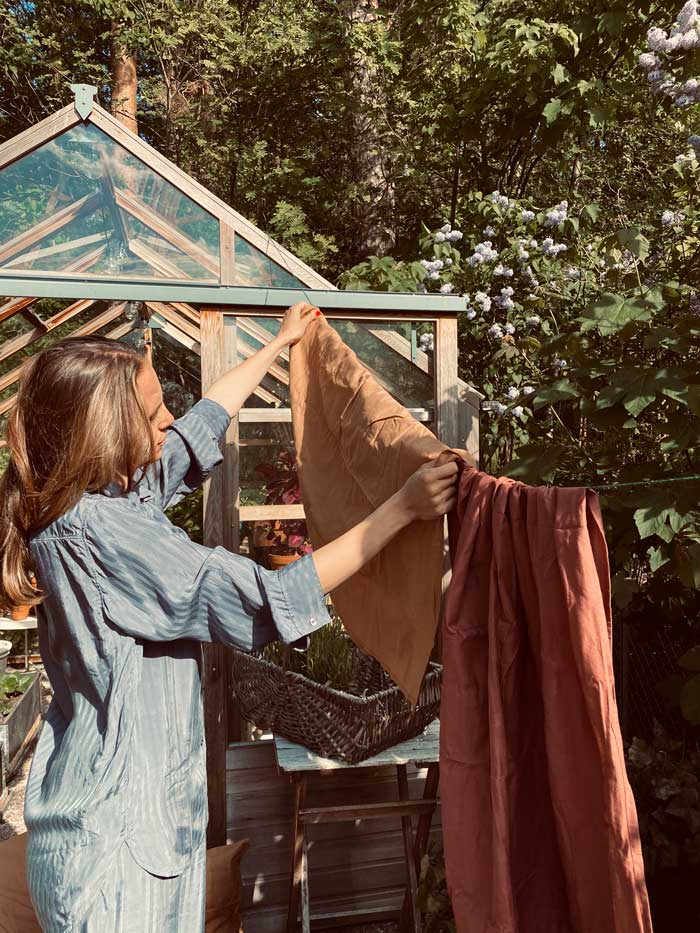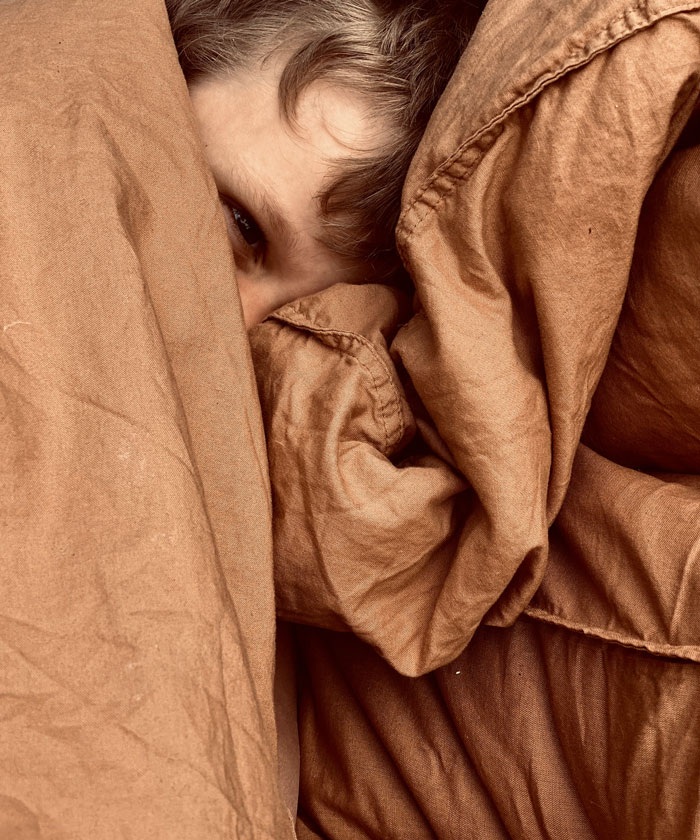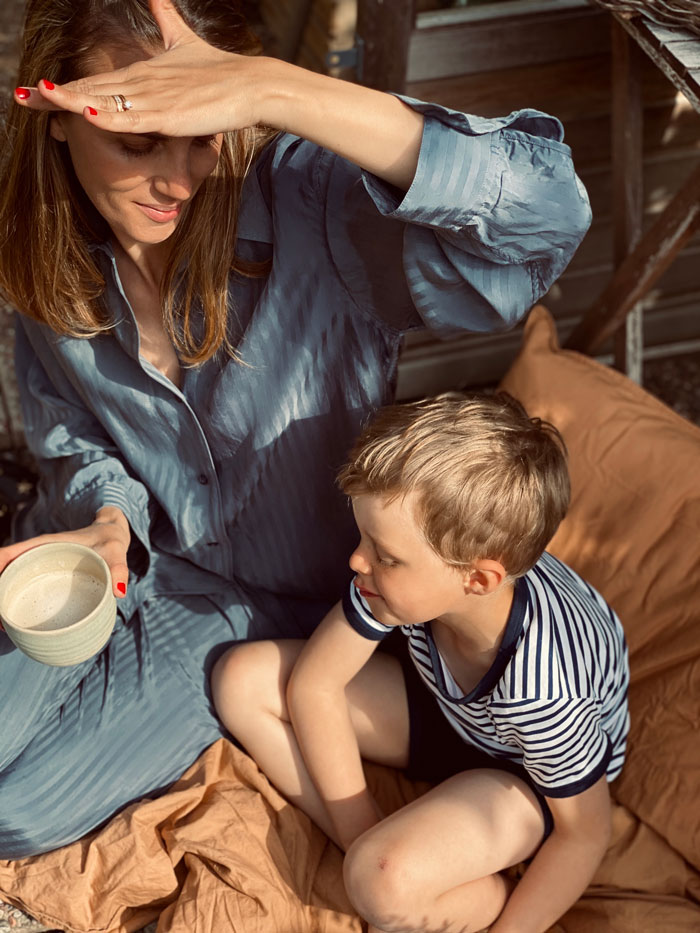 Recipe by: Julia Glanzelius
Images by: Josephine Blix
Shop the look