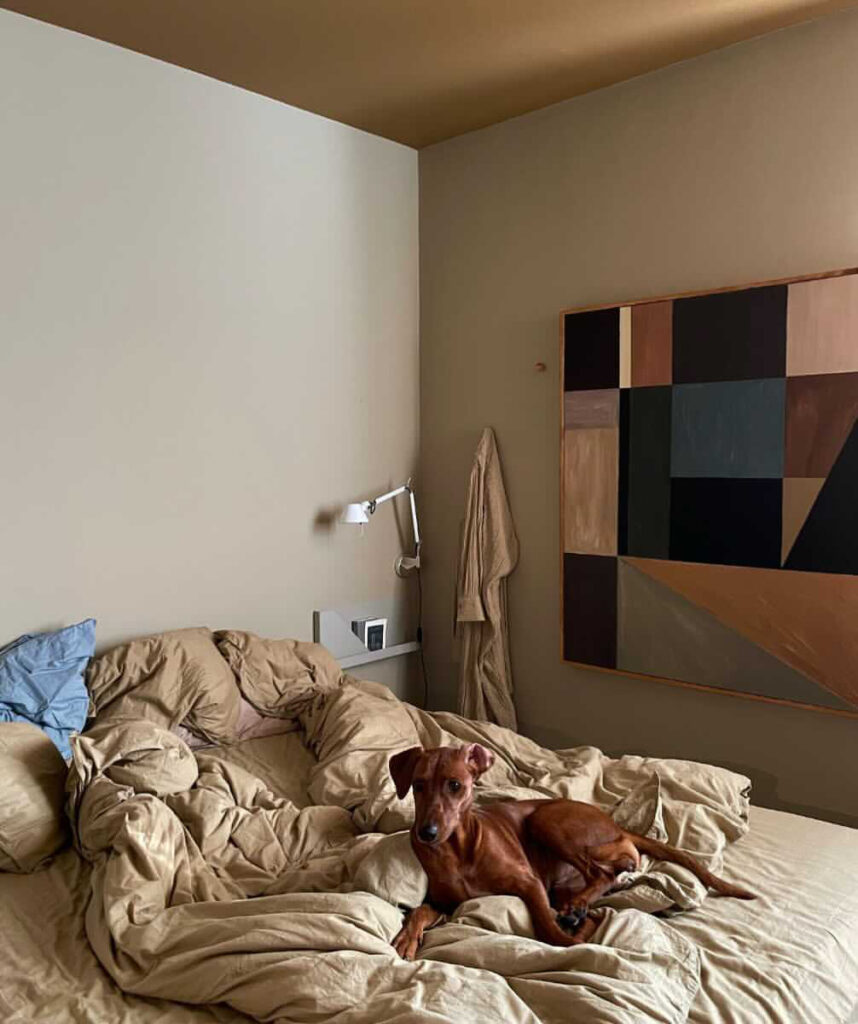 "We often talk about life, life after life and life if life would be different."
In this mini-series we present a minimized version of our In Bed With interviews – now we focus on the little ones, their favorite fairy tales, and mini routines.
This weekend, we're having multiple breakfasts and lifey thoughts with Anna Fogelberg, co-founder of the world's prettiest hair saloon – Paloma Dolores. Anna and Micke live in Johanneshov, south of Stockholm, with their daughter Juni-Li and their two dogs Debbie and Vivi. You'll probably also find lil' cuz Florian hiding somewhere under a duvet, always up for a sleepover.
Note to ourselves. Start sleeping in our Lucia nightgowns.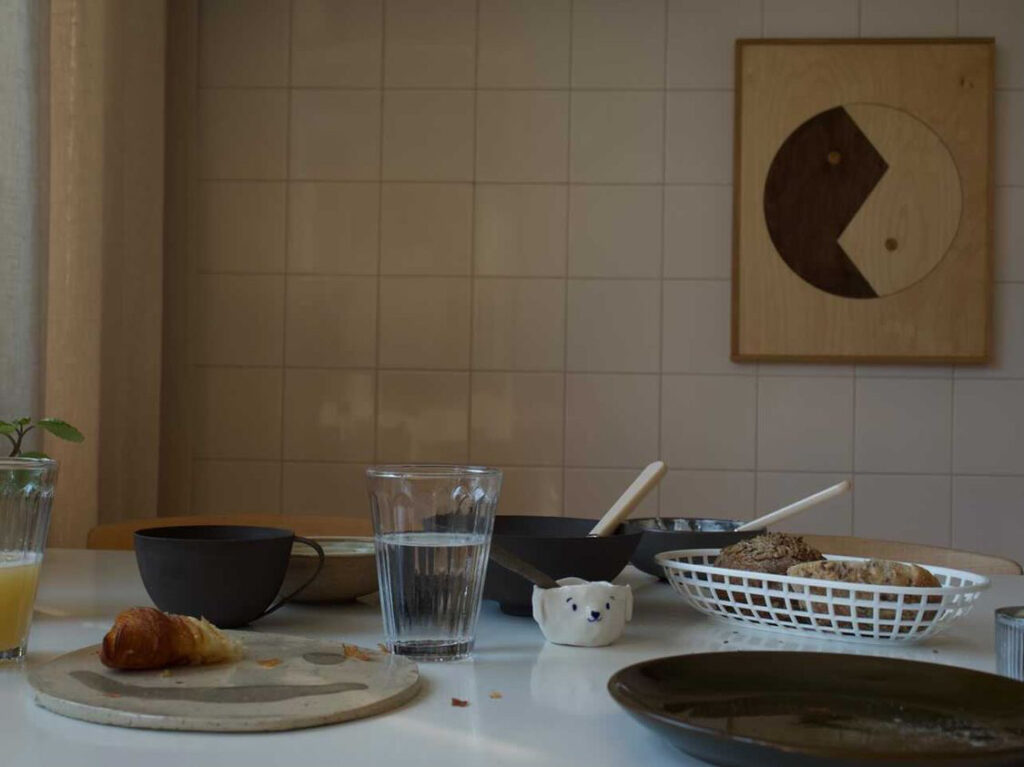 Breakfast routines
We are that annoying early birdy family hanging on the lock at the bakery on the weekends. They open at eight…
I have always been the kind of person that longs for breakfast when going to bed. We always make time for it and preferably we even have two breakfasts on the weekends. On Saturdays and Sundays, we are able to have our breakfast without stress and it is absolutely our loveliest moment of the day, then it is more like full speed all week. We tend to eat things in periods in this family, sometimes a lot of porridge, but sometimes we forget about that and eat sandwiches and yogurt instead. Carrots, pistachios, passion fruit, and rolls are a constant consumption in our household.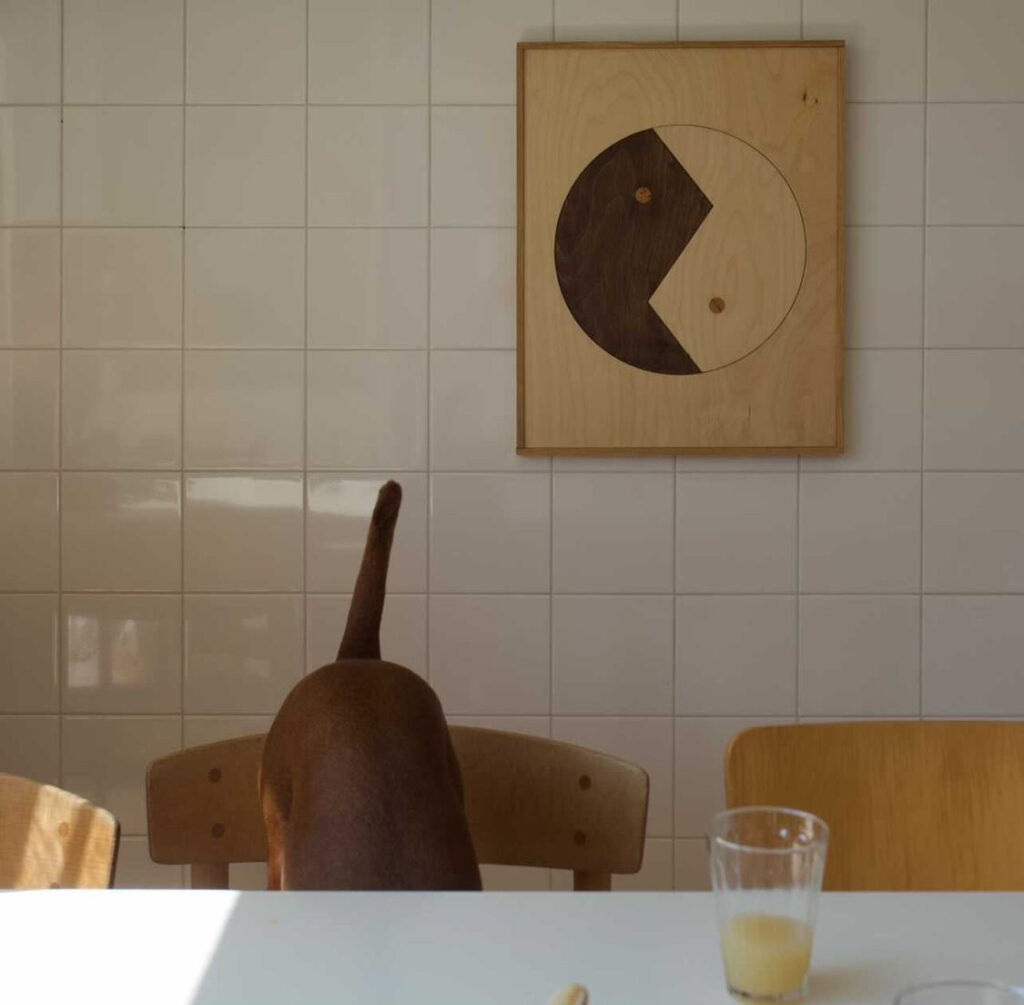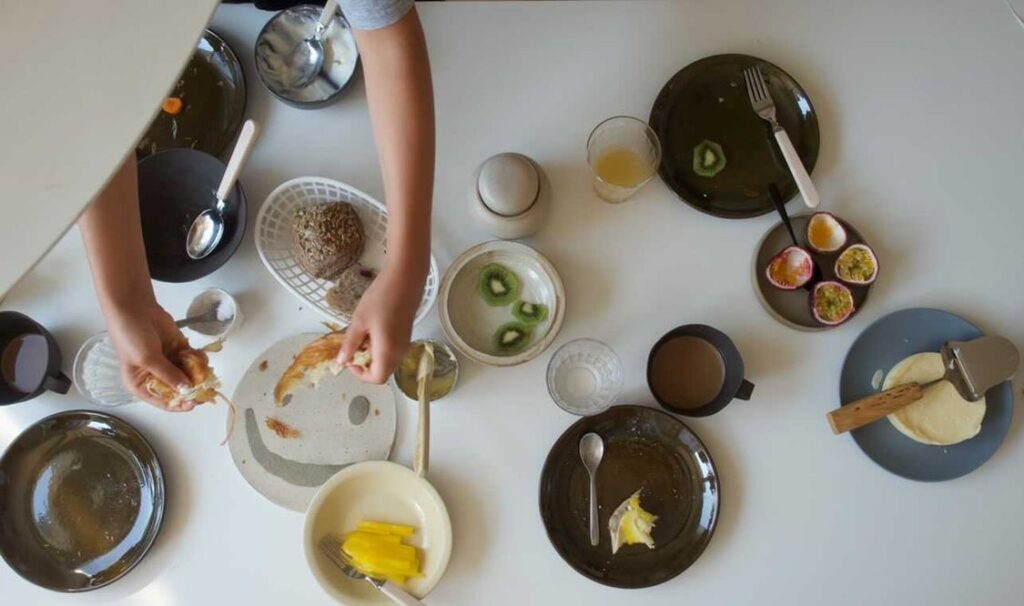 Our daughter loves to be in the kitchen and is a pro when it comes to scrambled eggs. And she always comes up with new fun smoothies.
I love the way the table looks when everyone has finished and left to go about the rest of the day. If you ask me, that's the most beautiful table setting.
Evening routines
Our dogs are the best at evening routines, it's like they have a built-in clock for bedtime.
It is theirs and ours most cozy moment of the day. They go to bed and wait for us to come. We are all in the kid's room's 90 cm bed or lying on the carpet on the floor.
For our daughter, it's important to be climate-smart. Sometimes she stresses over how the earth might be feeling.
That's why she often sleeps in her Lucia nightgown, (a traditional Swedish costume, use once a year on December 13th) so it can be used more often. Plus, it makes her feel like Madicken in Astrid Lindgren's fairy tale.
We often go with the flow around bedtime. Our daughter gets to choose how she wants that moment to be for the evening. But she likes us to stay until she's asleep. Either we read two pages in a book before we all start yawning and fall asleep, or we listen to an audiobook, write a diary or take a guided meditation. But usually, we talk about something because it is usually in the evenings that all big emotions are revealed. We often talk about life, life after life and life if life would another life. And so on. Many great thoughts when children begin to go from child to a new phase.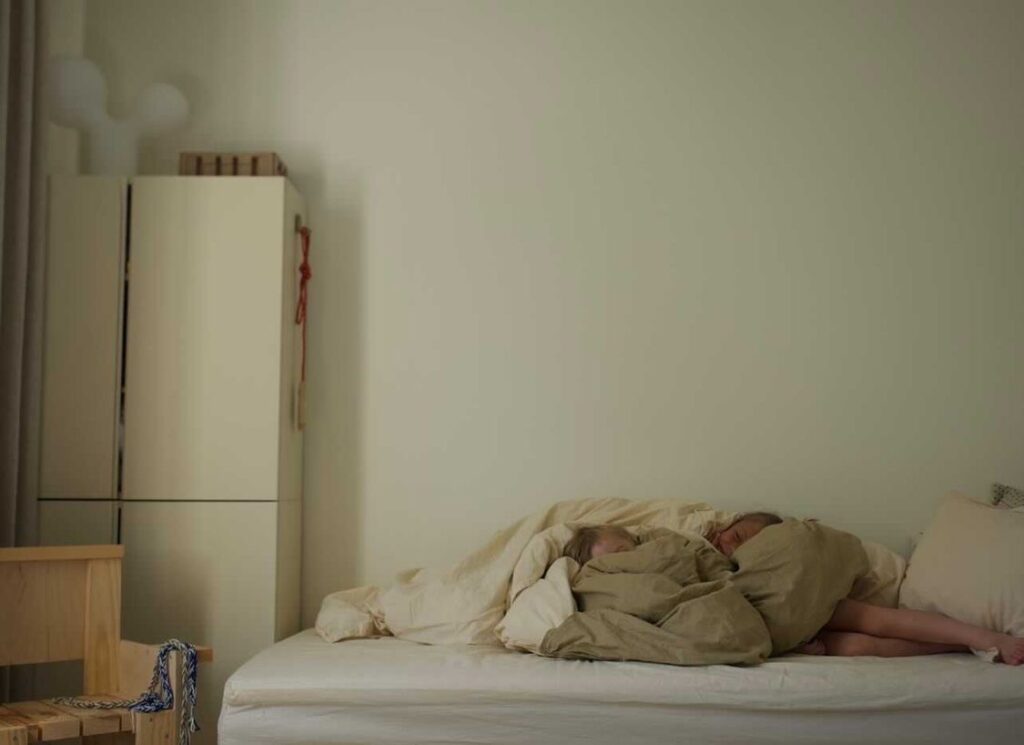 Sleepovers
We are the happiest family on earth when cousins ​​sleepover. This is Florian, 4 years old and our treasure. We become 100% whole with him.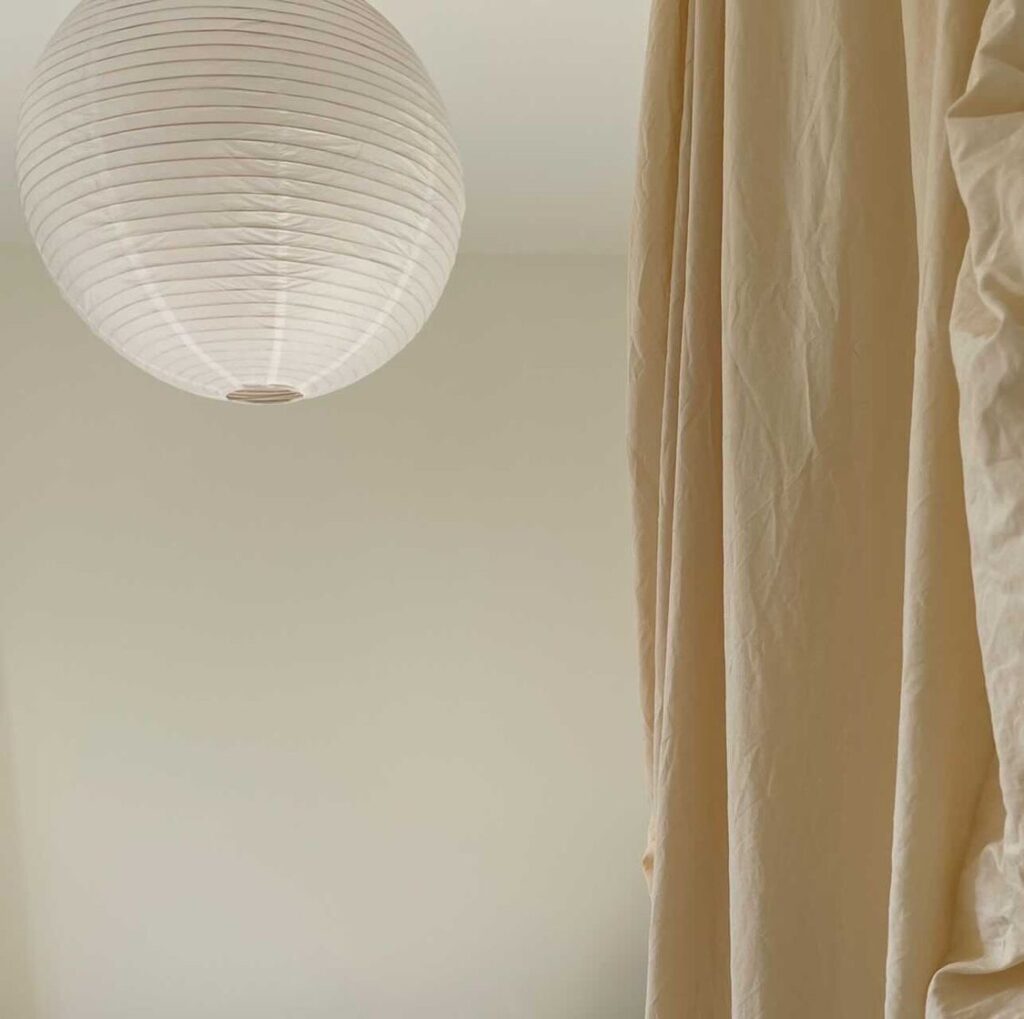 A beautiful mess
Our weeks consist of lots of sports bags in the hallway, homework, and laundry! Very unique 😉 In the summertime, sport bags will turn into beach bags, though.
Oh, and we always have sheets hanging to dry on our doors.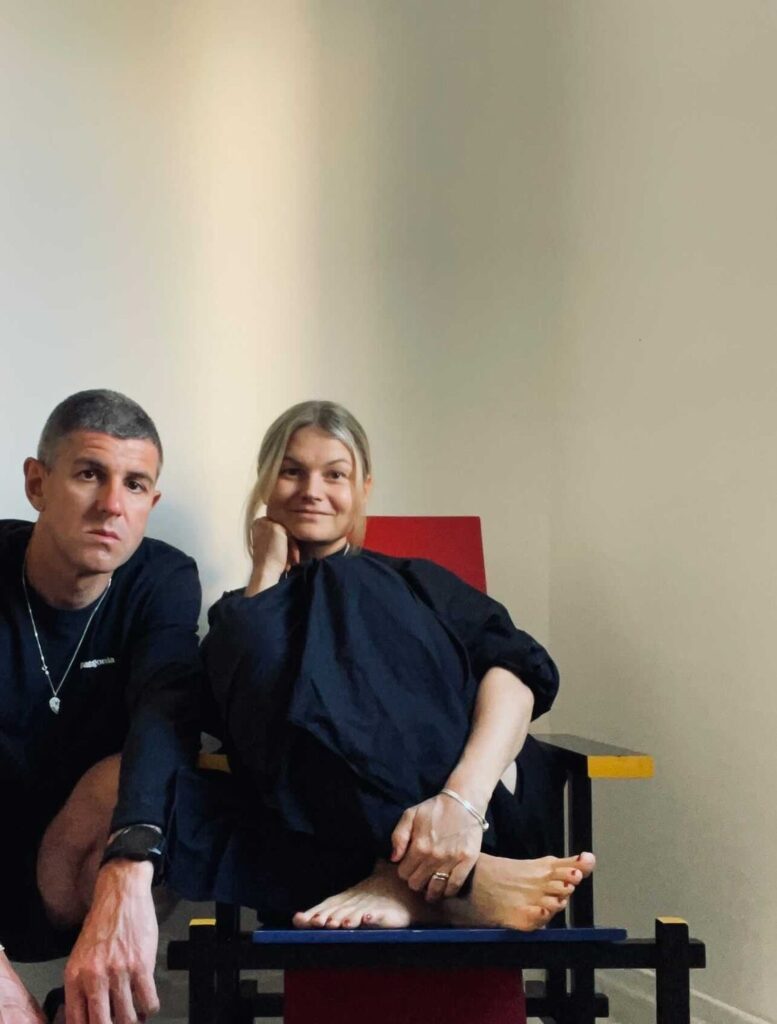 Everyday coziness
At our place, you can bring the duvet to the sofa every day of the week. It's vital to have coziness as a part of everyday life. And, according to us, breakfast and duvets on the couch is just life!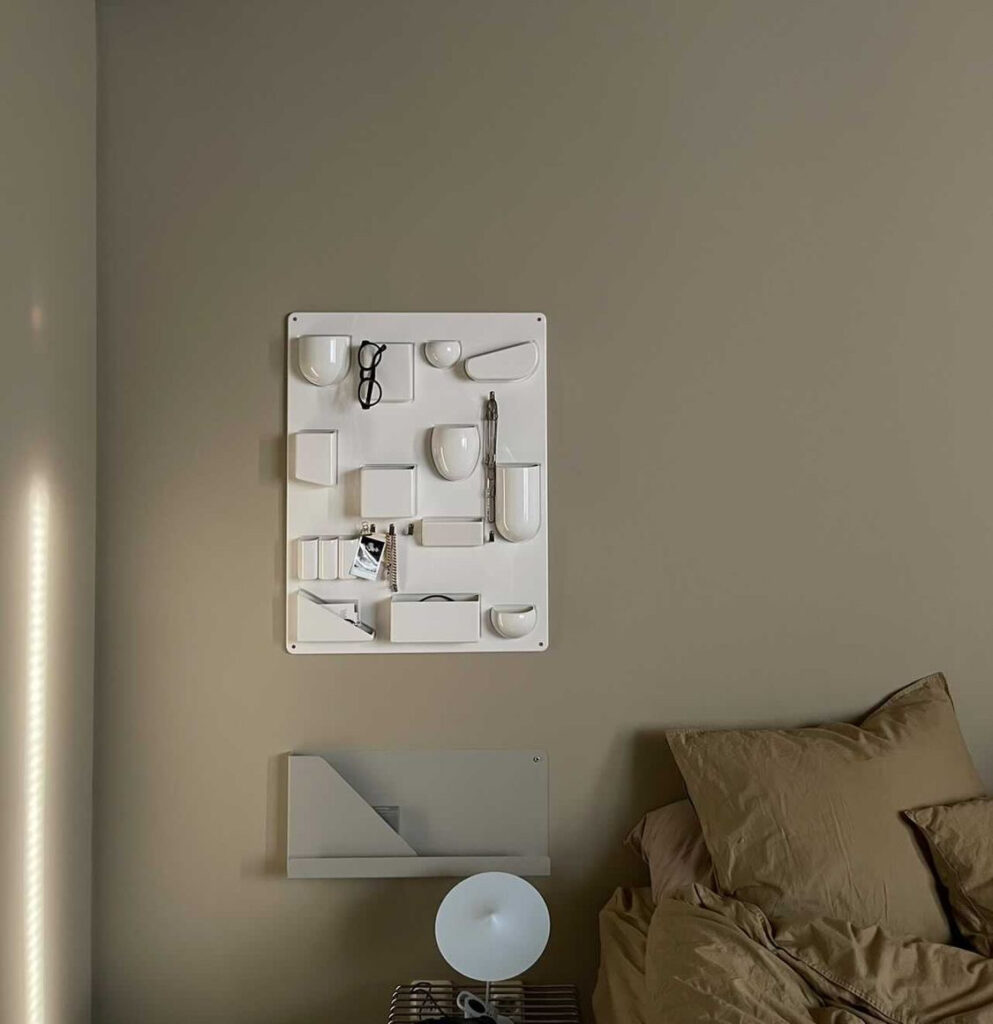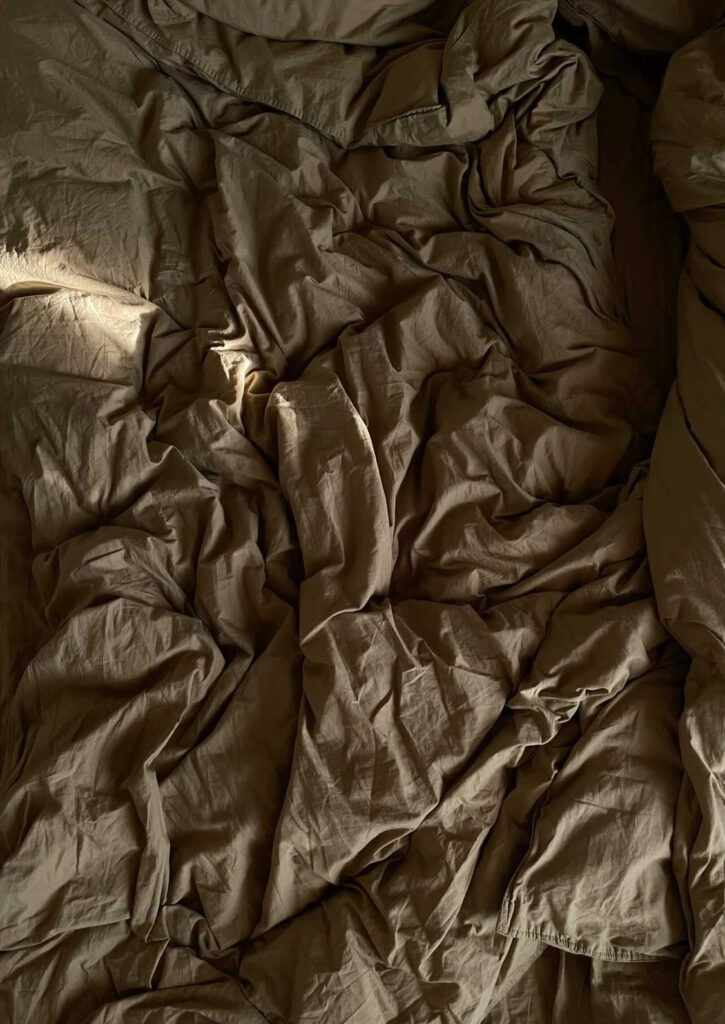 Words by Anna Fogelberg, images by Emma / @bowbirdy
Shop the look