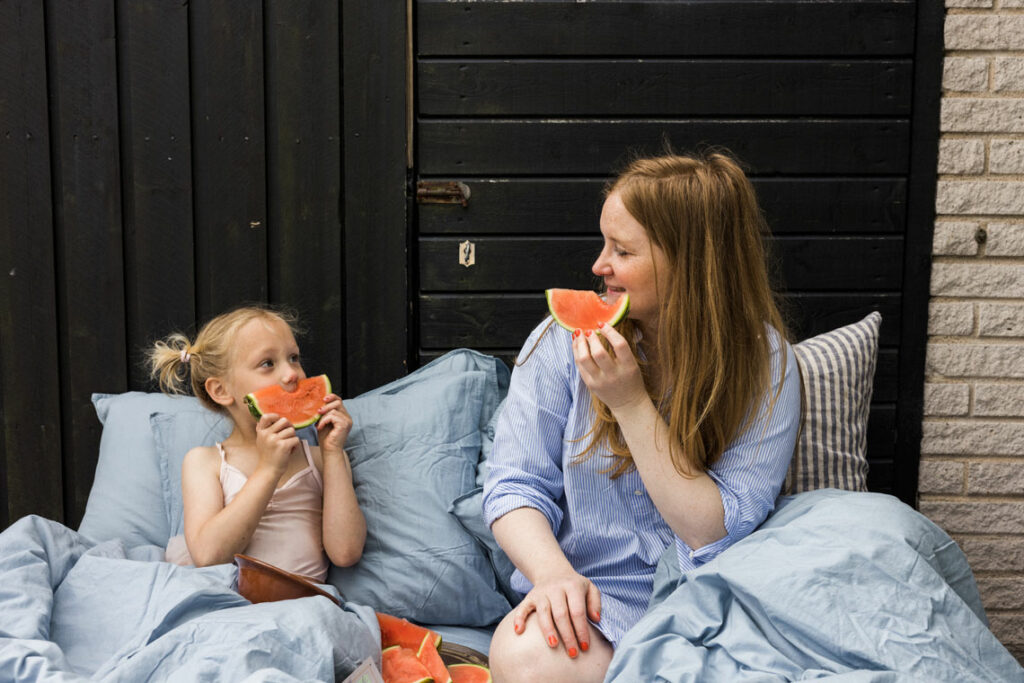 Sunflower seeds are planted, the floor is painted pink, and the shelf systems revolutionize an industry! In the house of Josefine Halfwordson, the founder of TÔNN furniture (previously Betonggruvan), ballerina skirts, and gingham, got married to an LA patio with a Danish sister.
Homey and real, yet far from expected. Maybe Josefine's advice to let 70 % of the interior appear by coincidence is the successful key behind that vibe. The townhouse on a hill in Saltsjöbaden right outside Stockholm is a constant scene for new projects. Whether the hallway is about to be painted yellow or a car is to be built out of cardboard, Josefine and her daughter Harriet do everything together. They are probably more often at the local construction trade Bygg-Ole than to the supermarket, which explains why they can get their pink smoothies from Ole's café on credit every time they seem to have lost the wallet somewhere between paint cans and board nails.
Tuesday evening ends: Around 9.30 pm, Harriet and I will jump into our PJ's to join forces in her bed. After some reading and summarising the day together like " we had a lot of fun today when we went to Bygg Ole" or " It was stupid of us to get so upset with each other earlier", Harriet will be like, "we have to sleep" followed by "I CAN'T SLEEP". So I will sing to her, usually Sov du lilla videung, but the other day she asked me to sing Drop it like it's hot. So I did.
Before turning off the lights: We will probably read a bedtime story on the iPad since that allows us to turn the lights off and read at the same time.
I sleep in: A woven gingham pajamas.
I share the bed with: The first half of the night: Harriet. Second half: Myself. Around 2 am I will always wake up and crawl over to my bedroom.
On my nightstand: No iPhone. But an old-school alarm clock that does not tick. That's my best advice!
On Harriet's nightstand: Her creative projects. Around 9 pm, she is always super arty and needs to paint it out. One might think that we have a strange schedule…
My best tip for a good night's sleep: I don't know if it's wise to take sleep advice from such a bad sleeper as myself. But lose the iPhone before bedtime. It helped me.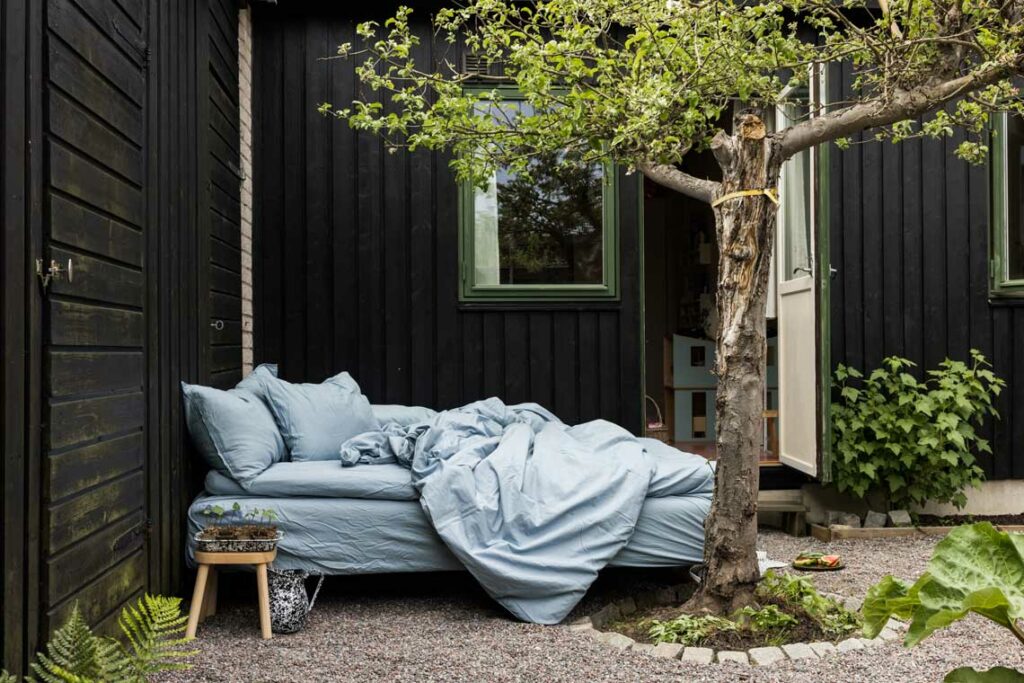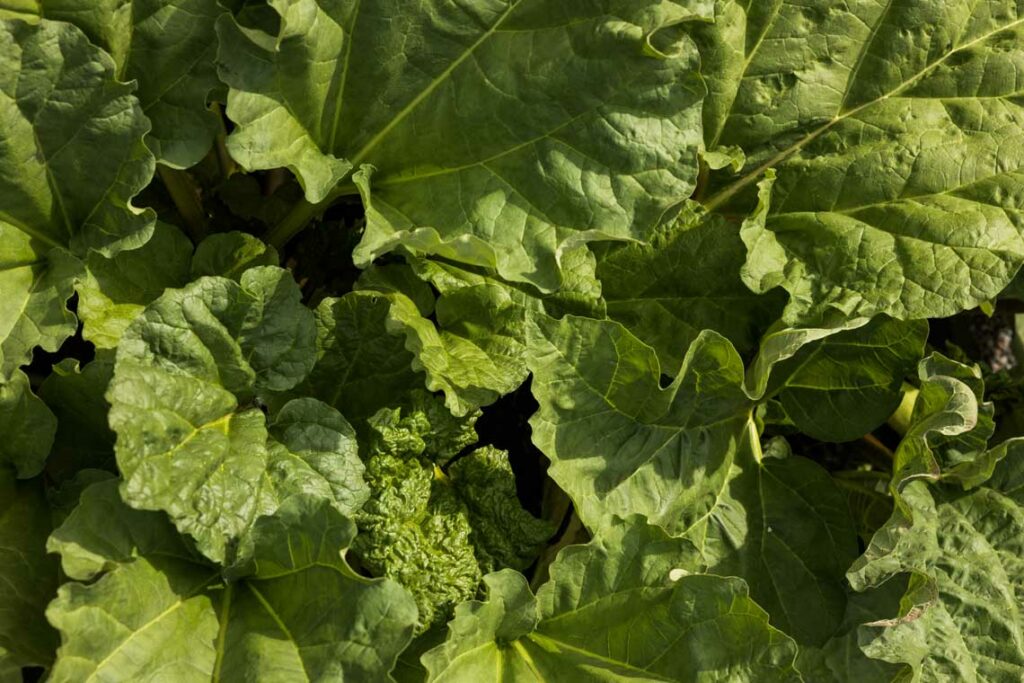 Keeps me awake: My kid. Always have. Always will?
My version of counting sheep: Podcasting… Not recording them – consuming them.
My best midnight snack: I guess it's a very boring answer, but I don't snack at night… Do you?
I last dreamt about: Caps! Lots of caps with leather on the screen. And then I launched caps – without leather on the screen.
My evening beauty routine: I brush my teeth—the end. Haha, no, I also wash away my makeup if I wear any. I want to be that kind of person who lubricates with creams and dabs with serums… but It has not happened yet.
Favorite bedroom feature: That I don't have that many features in there. I mean, I love to have things dwelling around the house, and I get stressed if everything is too organized and perfect. But in the bedroom, I like it calm, and kind off.. Beige if you know what I mean.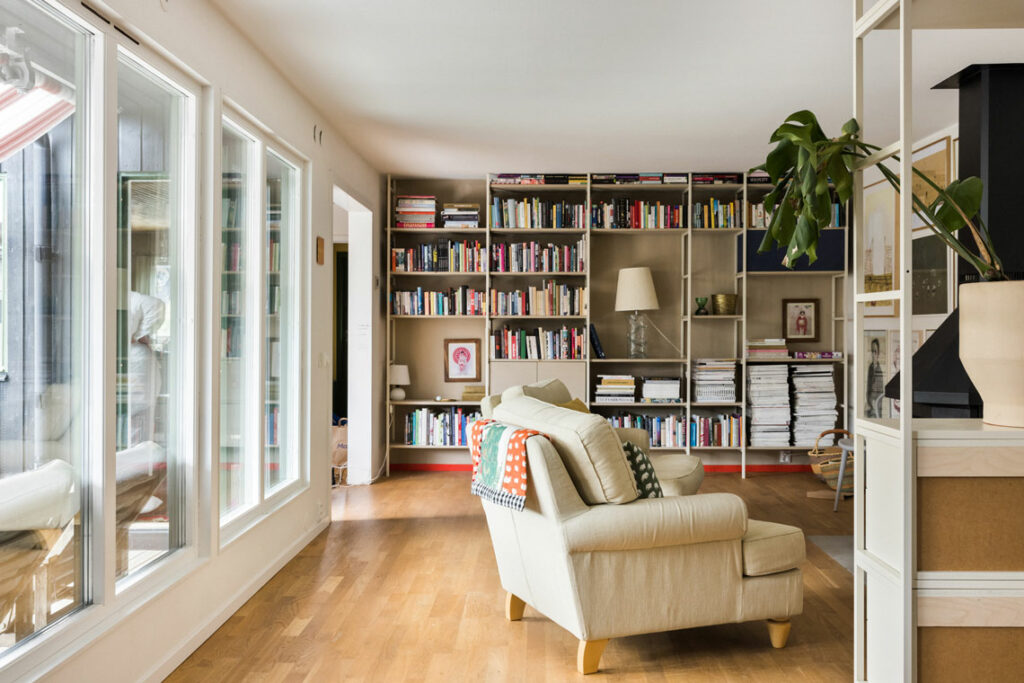 Wednesday morning starts: At 6 am. Always. I make coffee and two sandwiches with cheese, tomato, and herbs from the garden. But most of all, I have flow. My alone time morning flow!! Mailing, slacking, scheduling and getting things done, and postponing the wake-up of Harriet just a little bit. She is pretty tired, and yes, we are running late.
My alarm sounds like: A classic analog ring riiing! But to be honest, I usually wake up before the alarm.
The first thing I see: The sky! Romantic, no? We live on a hill, and the unique selling point is – no doubt – the fact that we are close to the sky.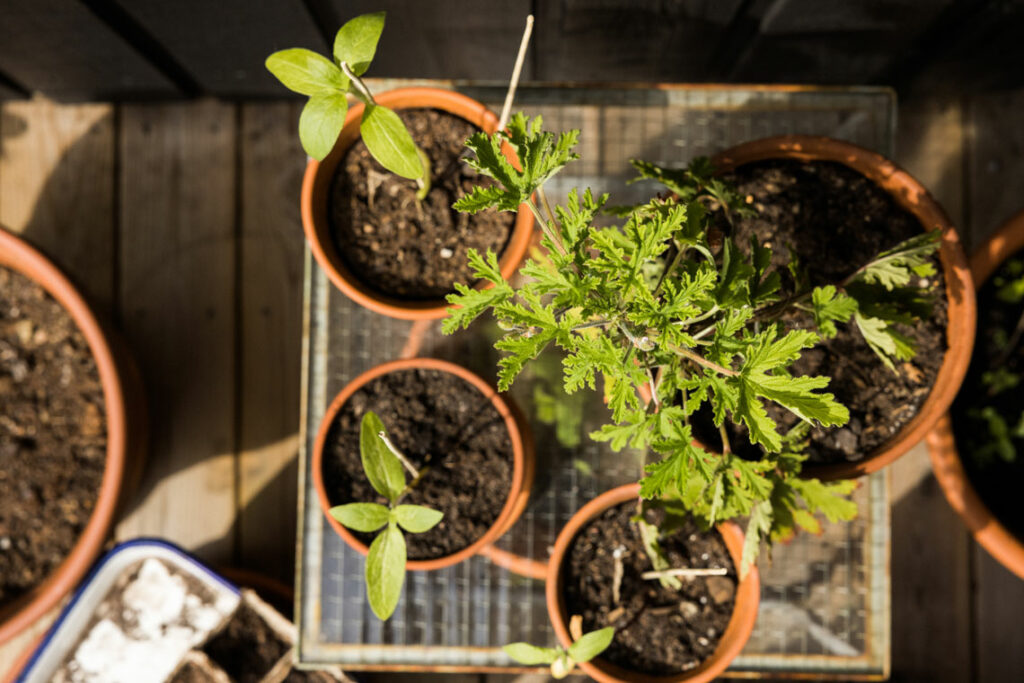 My morning mood: Productive! Is that annoying?
Everyday breakfast: Coffee and two sandwiches.
Birthday breakfast: I am not a birthday person, but of course, Harriet's is essential. She loves a good fruit party! And Nutella.
A dreamy weekend morning: We are waking up in the garden, under that little apple tree of ours. It is possible because it was boiling hot the night before, so we decided to carry my bed outside. Our garden is like a courtyard, wholly built-in by the housing body and a plank – otherwise, it might have been a little scary. Anyway, we slept all night under the stars, and in the morning, we will have watermelon and coffee in bed.
Morning beauty routine: On a weekend morning, we like to take a bath together in our new bathroom.
My do's and don'ts when making the bed: A nice bed skirt is a must in this ballerina house.
Also, we have to ask, since we come to know you so well as Betonggruvan-Josefine, how come you changed the name of your company to TÔNN Furniture?: I would lie if I told you I didn't doubt the decision for a long time before taking that step. But I reached a point where it was completely necessary because our old name didn't talk our language anymore. Like we were on a new journey in our old shoes. Now, I am so happy we made the change. It feels natural and easy – Like it creates space for new projects that we have longed for. We'll kick off this autumn with a showroom move.
Text by Josephine Blix
Photo by Mikael Lundblad
Shop the look