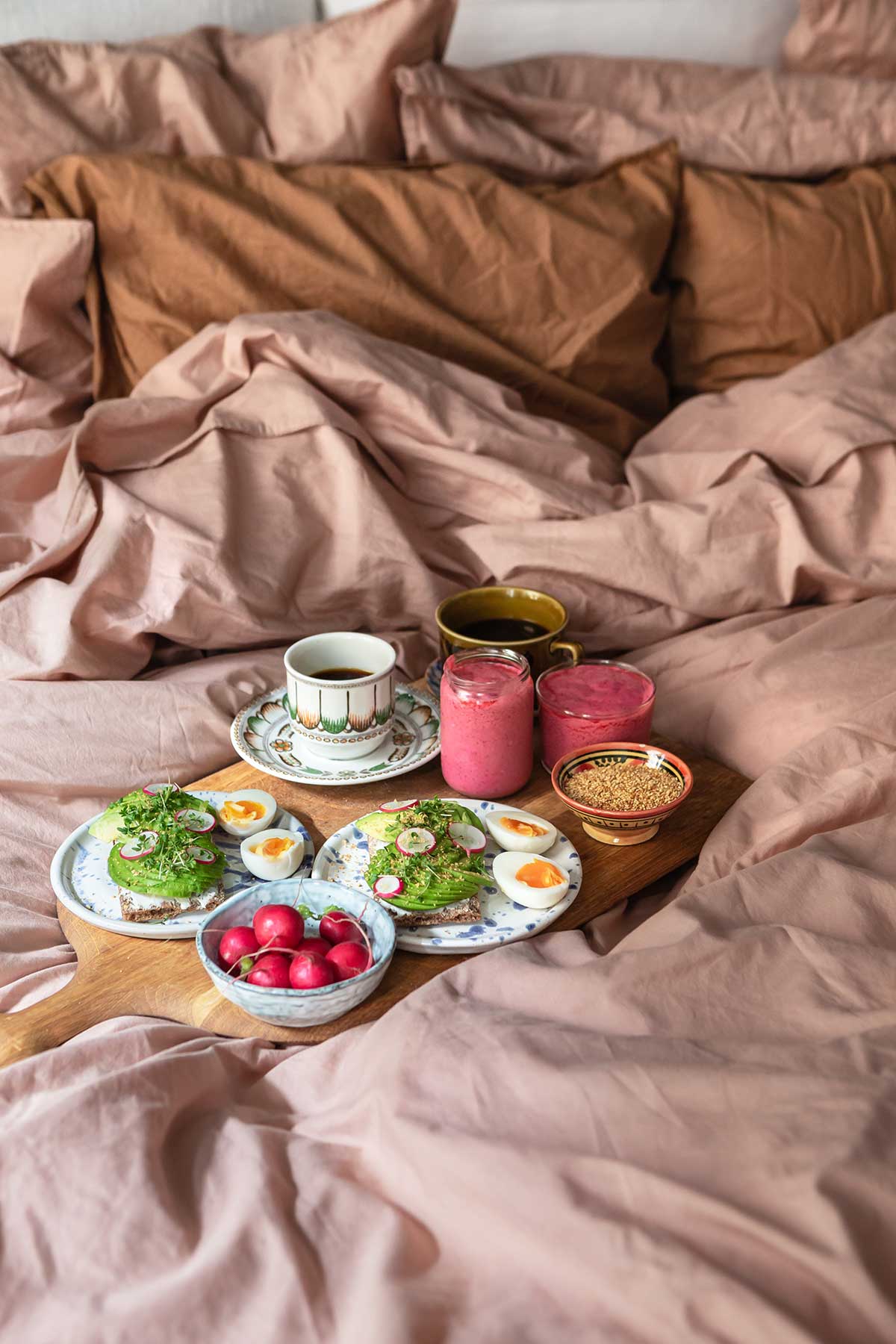 Avocado Crisp Bread, Smoothie & Eggs
You might know her as Olive Hummer on Instagram. Her real name is Siri Barje – queen of wild, green easy peasy food. No lousy diets, painful detoxes or guilty trip juices out of undefined powders. Real food. Breakfast is holy! This is her version of breakfast perfection.
"My breakfasts are holy. It's my favorite part of the day. I always ALWAYS have breakfast, otherwise I wouldn't function. This is how I eat it. Plus a cookbook to read of course."
Ingredients, serves 2
2 slices of crisp bread
2-3 tbsp oat cream cheese
1 avocado
5 radishes
2 eggs
Cress and toasted sesame seeds for garnish
2 dl of frozen raspberry
1 dl of frozen lingonberry
2 dl of oat milk
Preparation:
Mix the berries and oat milk to a pink smoothie. Bring water to the boil, lower your eggs and cook them for 6 minutes and 30 seconds. Rinse in ice cold water until cold. Peel and slice them lengthwise. Spread oat cream on crisp bread. Slice avocado and radishes and top the crisp bread. Garnish with cress and toasted sesame seeds. Serve with hot coffee.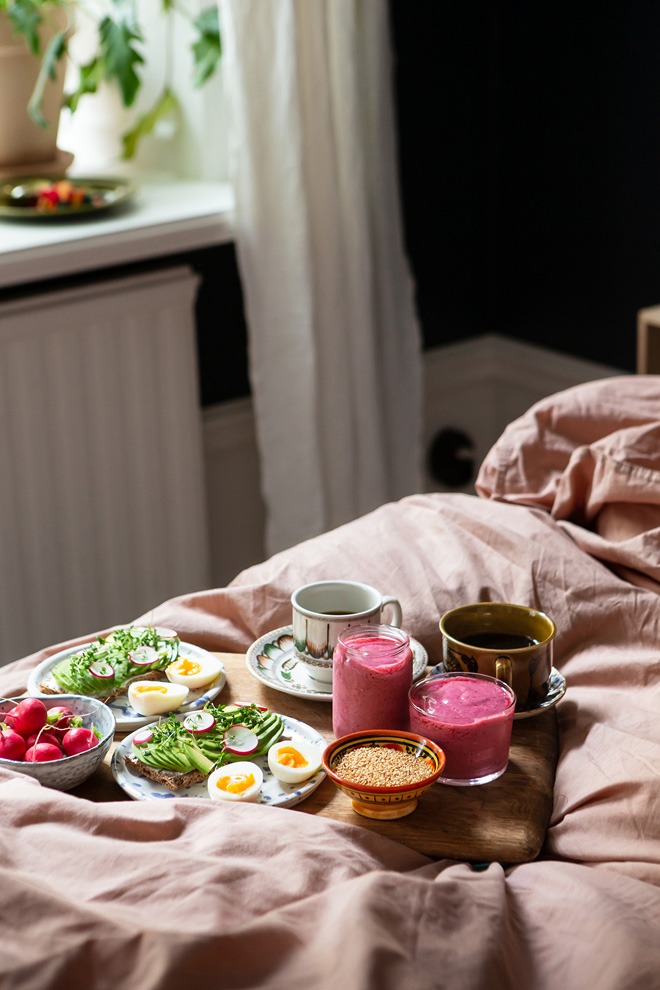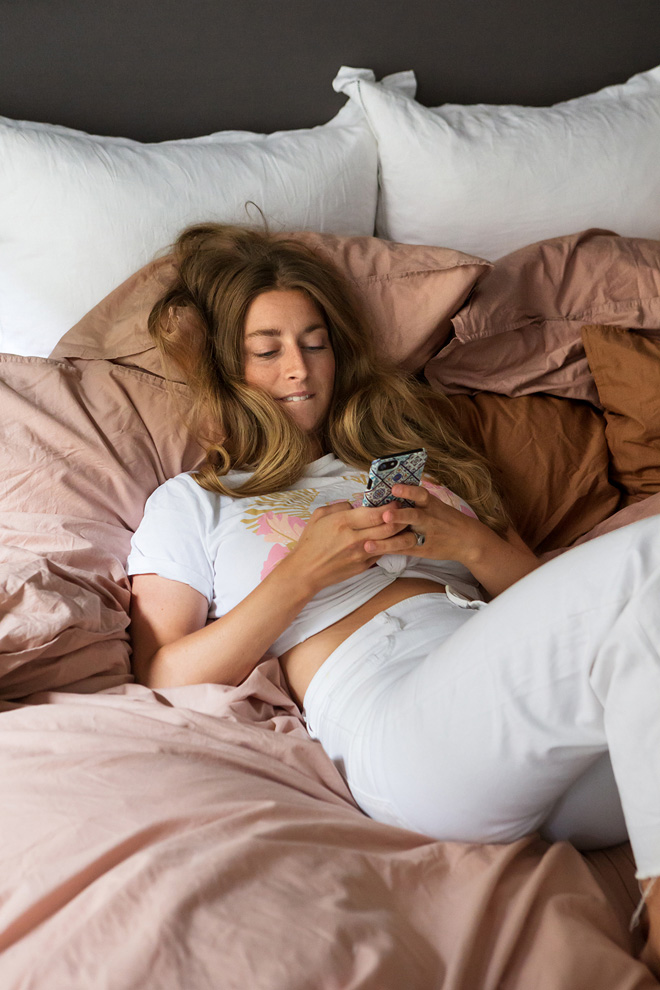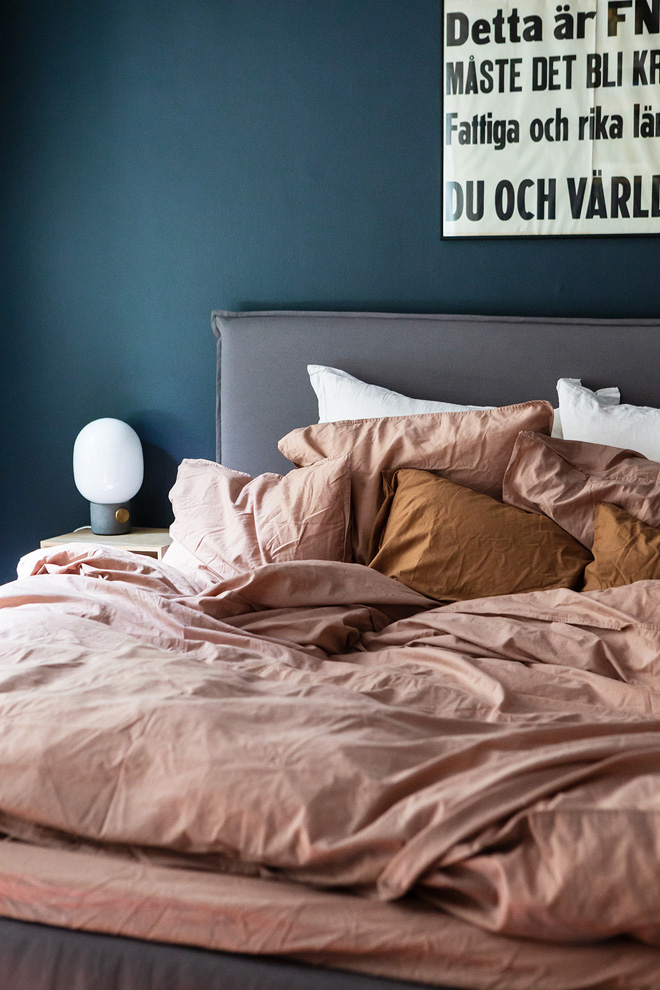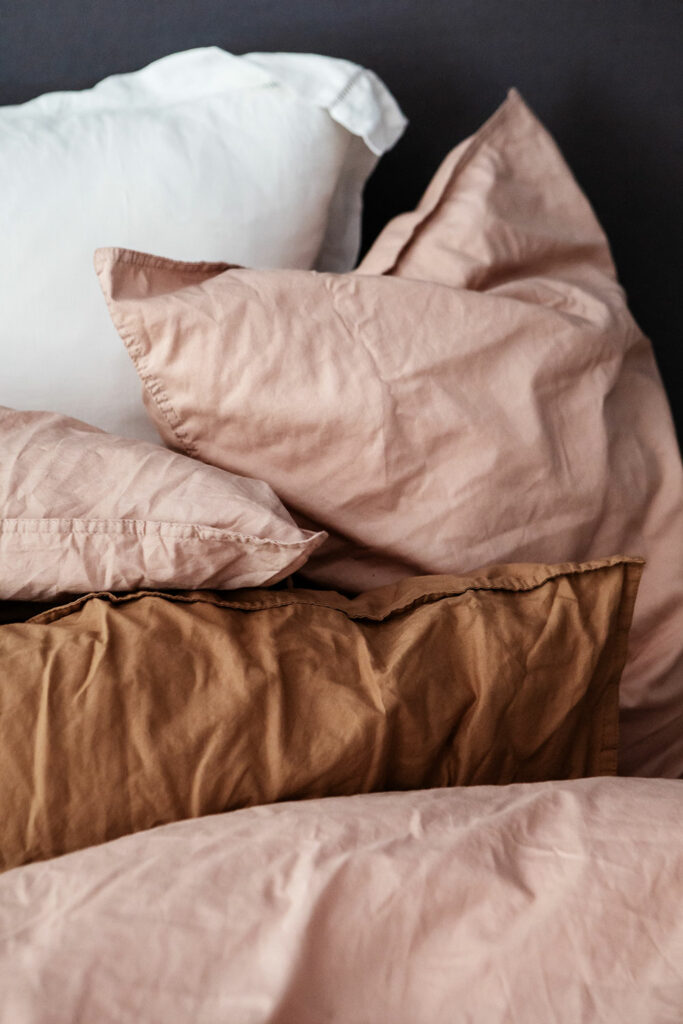 Recipe by Siri Barje
Images by Malin Cropper
Shop the look