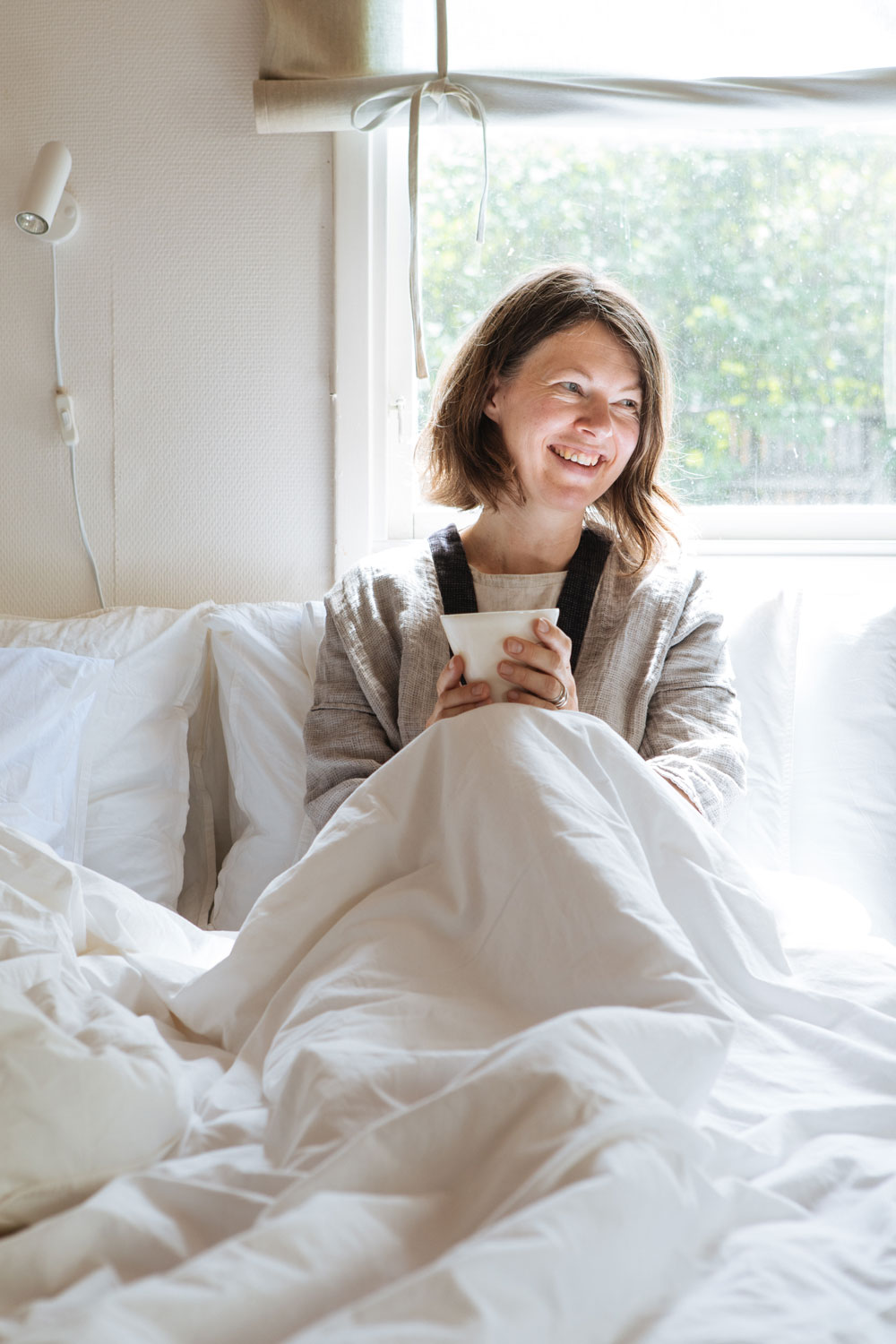 Late night swims, facial yoga, swiss rolls and grandpa's hotel brekkie. We were lucky enough to invite ourselves over to the idyllic cabin by Mälaren, west of Stockholm, where designer and ceramicist Karin Eriksson have spent all her summers since childhood.
Karin has a nose for natural beauty. Preferably the hand crafted and small scale kind she either makes or hand picks for her store, Manos. She lives in Stockholm with her partner David and their son Leonard, but during the summer season they spend as much time as possible in the family owned summer house on Färingsö. When she's not living cabin life in her striped nightgown you will most likely find her in her store and workshop on Södermalm where she also holds her ever so fully booked ceramics classes.
Summer evening ends at:
10 pm and if Leonard gets to decide (and he often does, he is after all 8 years old) we go for an evening dip, in the company of his grandpa and cousins.
Before turning off the lights:
I read a book and sing a lullaby for Leonard and promptly fall asleep myself.
I sleep in:
At the summer house I sleep in a striped cotton nightgown that I made in 9th grade. It's incredibly soft and amazingly durable!
I share the bed with:
My partner David. And Leonard often comes crawling over from his bed in the morning.
On my nightstand:
Books, a glass of water and hand cream, as a ceramicist I work with clay all day and it dries my hands out.
On my partner's nightstand:
His glasses and history books.
My best tip for a good night's sleep:
A late night swim after a day outdoors with fresh air.
Keeps me awake:
Unpaid bills and sunlight.
My version of counting sheep:
A face yoga program that helps to relax the muscles and tense jaws!
My best midnight snack:
A cup of tea with milk and honey, perhaps a crisp bread with cheddar cheese.
I last dreamt about:
I very rarely remember my dreams…
My evening beauty routine:
After a cleansing gel, I use a moisture serum followed by a face oil. I always take a capsule of fish liver oil. I also like to take a foot bath followed by a foot balm from Neal's Yard Remedies.
Favorite bedroom feature:
In the summer house it's the generous large bed that fits the whole family.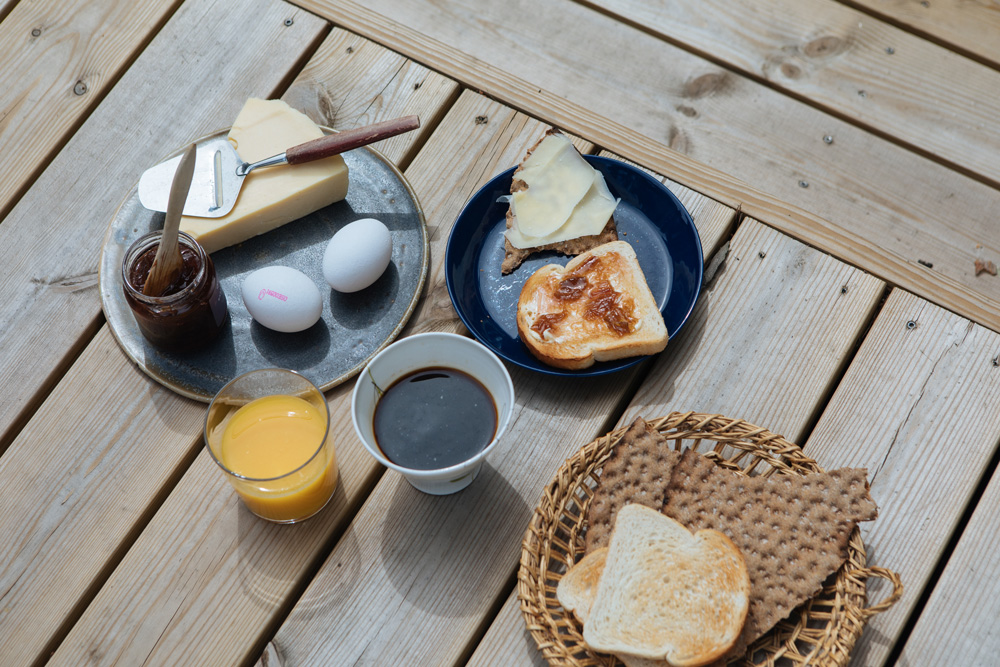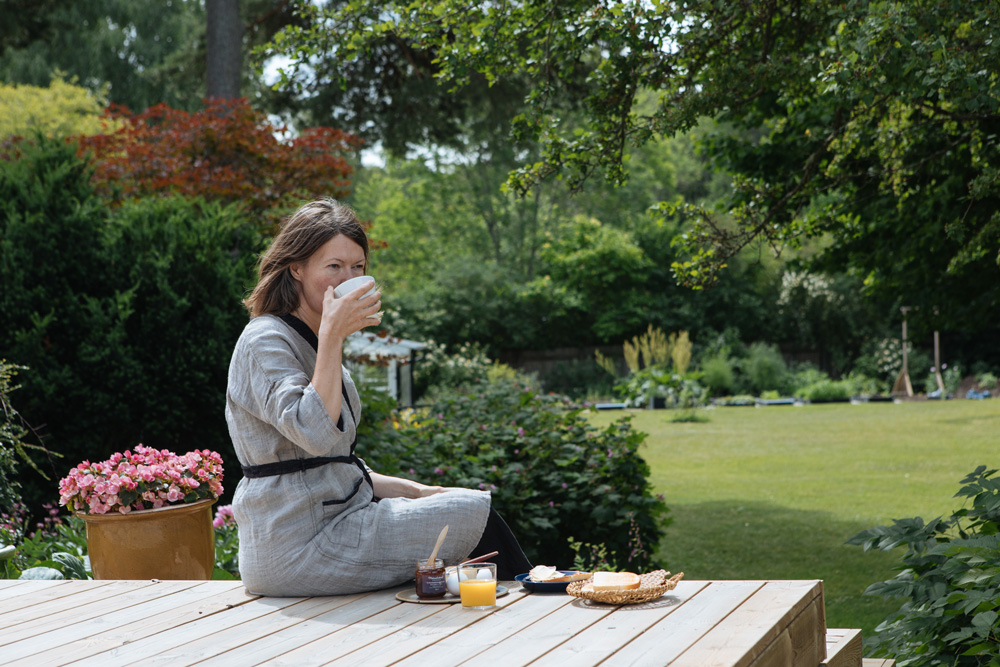 Summer morning starts at:
Around nine with a morning dip.
The first thing I see:
I usually put a pillow or a scarf or something over my eyes to keep the sunlight out so that's my view.
My morning mood:
Great. I am a morning person.
Summer breakfast:
Summer weekends it's my dad who makes breakfast and they're worthy of any hotel breakfast. I usually go for a toast with marmalade and crisp bread with a good cheese. Both tea and coffee.
Birthday breakfast:
Leonards birthday is in the summer and he loves his grandmothers swiss roll which we put candles in and a glass of chocolate milk – as simple as that.

Morning beauty routine:
Splash my face with cold water, apply a moisture serum and then give my hair some tender loving care with Aesop's hair balm.
My do's and dont's when making the bed:
I believe that fluffing the pillows is the mot important thing when making the bed. And I never leave crumbs/sand/peas in the bed.

We just have to ask what do we have to do to get a spot in your ceramics class?
Ha, ha, that's a tricky one! Since the evening class is almost impossible to get a space in, you'd have to give yourself Monday morning leave to join ceramics class. 9-12 am, it'll transform your whole week.
Interested in Karins ceramics and classes? Visit her store Manos, it's the perfect destination för gifts both for yourself or someone else.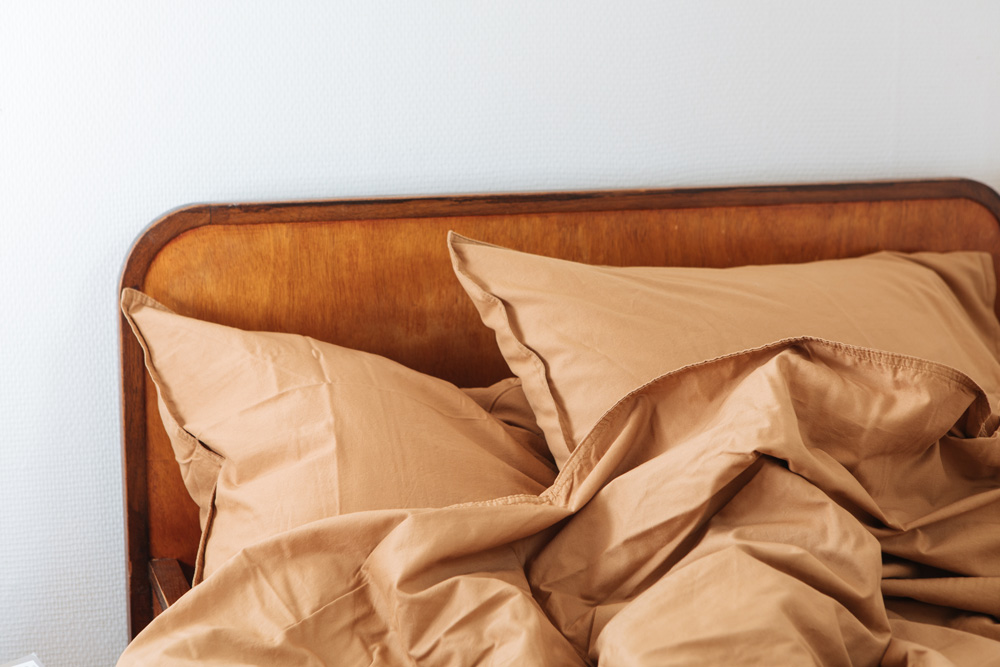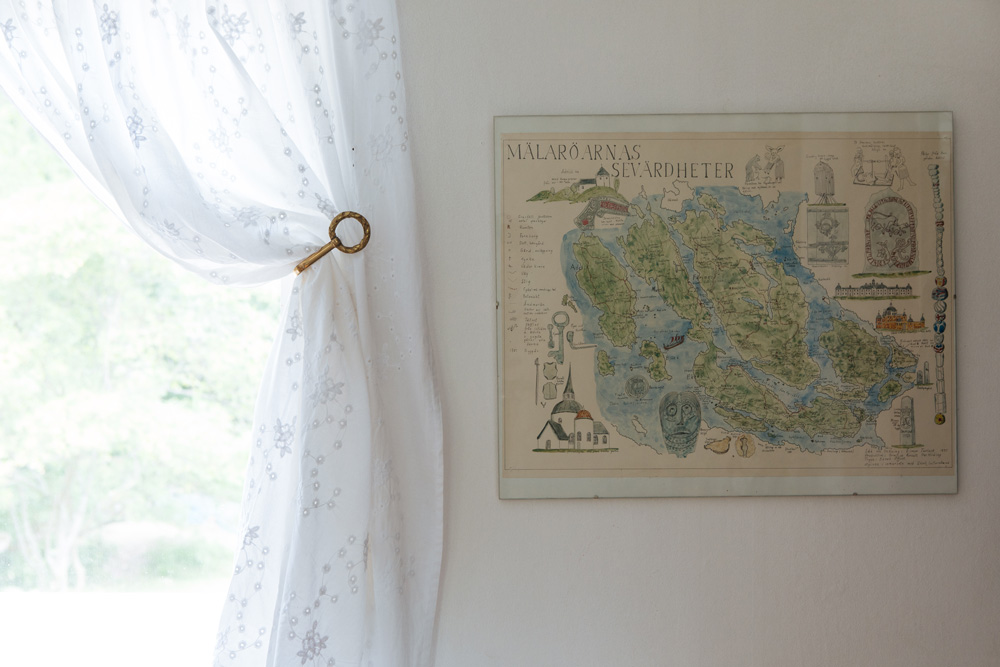 Text by Louisa Hammarbäck
Photo by Mikael Lundblad
Shop the look