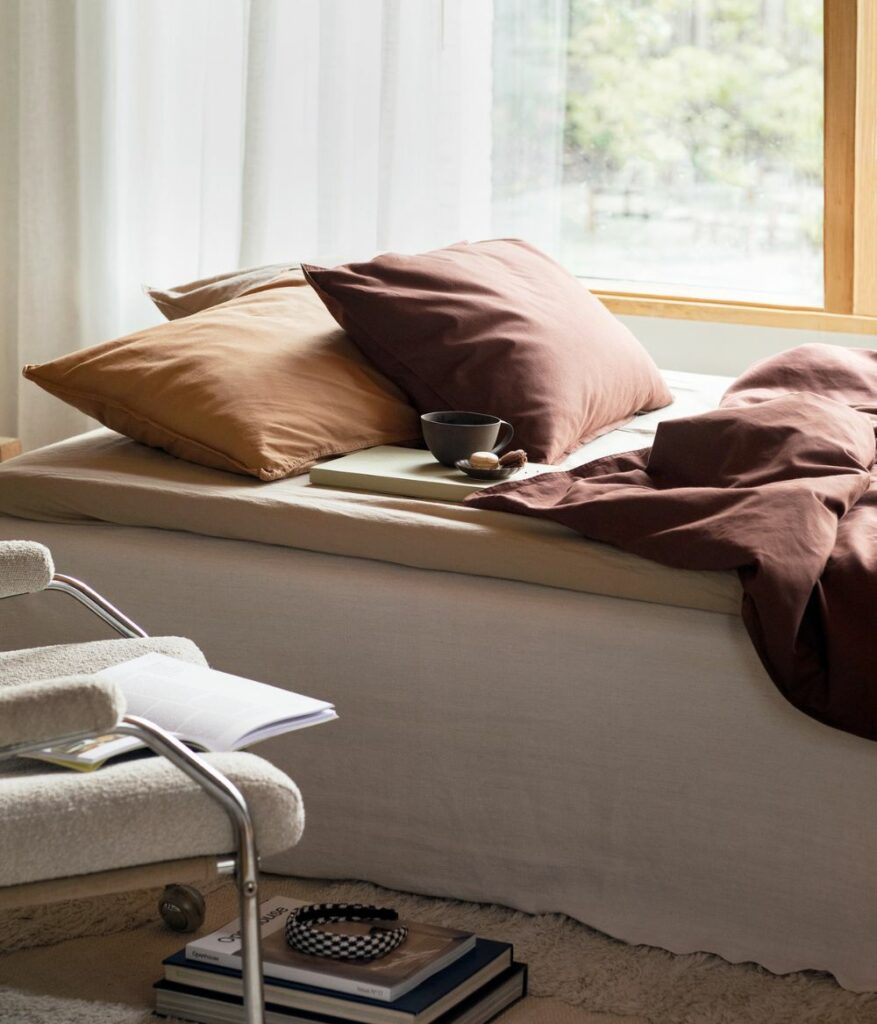 When our house stylist Ida Lauga and photographer Ida Borg reached out with the idea of shooting our new color Cortado in the stunning 70s house of fashion designer Frida Billegren, we didn't try to stop them!
We love the house so much, we decided to sit down for a chat with the house owner herself. To show you more of the house, she generously shares some of her own images. Enjoy the beautiful campaign photos at the end of the article.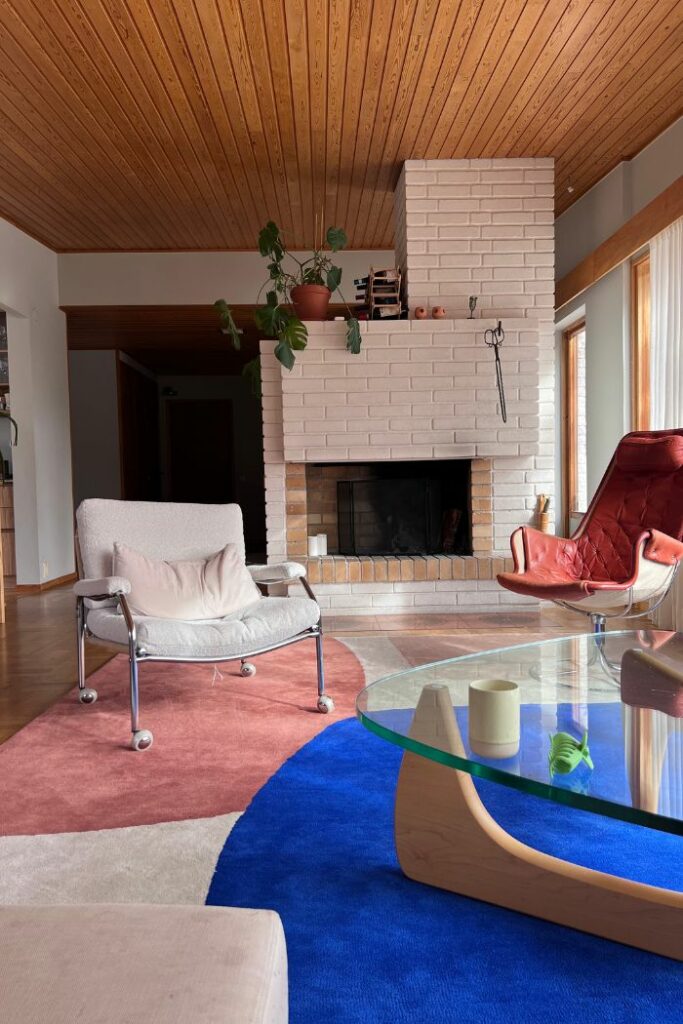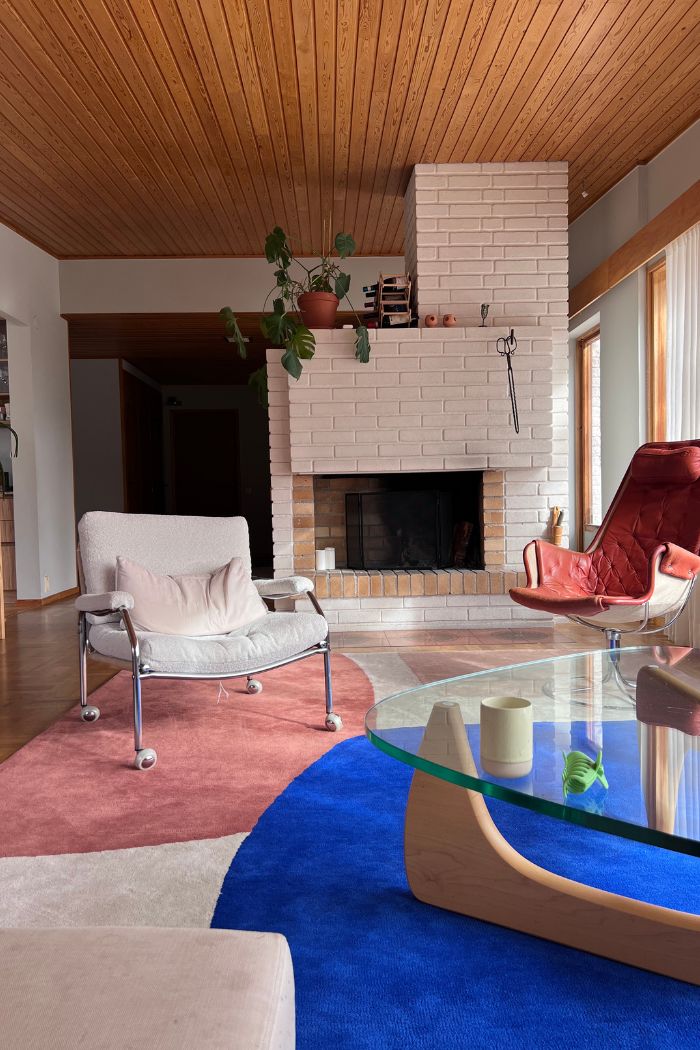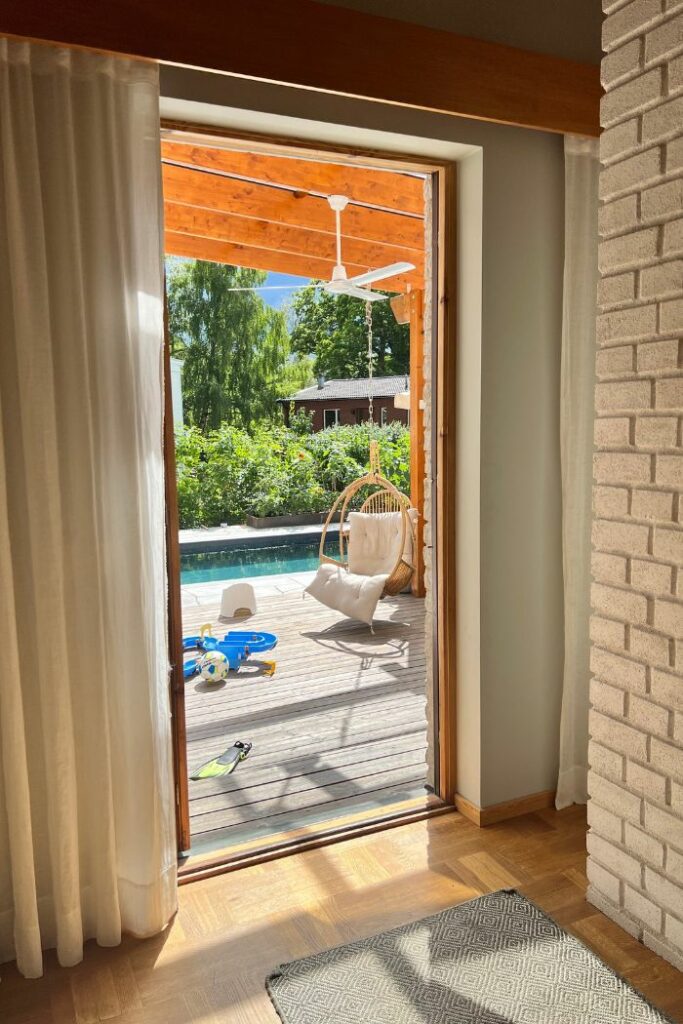 ---
Name: Frida Billegren, 42.
Occupation: Fashion designer at & Other Stories and blogger at The way we play.
Live: In my dream house, just outside Stockholm, with my husband Jonas and our three kids; Stella, Nicole and Bill.
---
Tell us about this house!
We bought the house from the couple who built it in 1970. All original. Nothing touched and at some corners still the original furniture. At first sight, it was the outside that caught my attention. With the beautiful white brick, and elegant silhouette with the dramatic tilting rooftop. Every day, I fall in love with my home over and over again.
How did you choose to renovate?
The only thing we have renovated is the kitchen. And we tried to find a kitchen that could melt into the architecture. And that can last as long as the kitchen that was there before. It landed on something all wood from Kvänum.
How did you choose to decorate?
We got to keep so many things from the couple that sold the house to us. Like the golden orange velvet sofa, Dux Playboy, from the late 60s. So lovely. And all the 70s design classics in pine. After moving in, I went on a hunt in vintage stores for more wooden treasures for absolutely no money at all. I love to mix up wood with happy, fun colors on details and textiles. Modern mixed with old. We wanted to keep the original feeling as much as we could.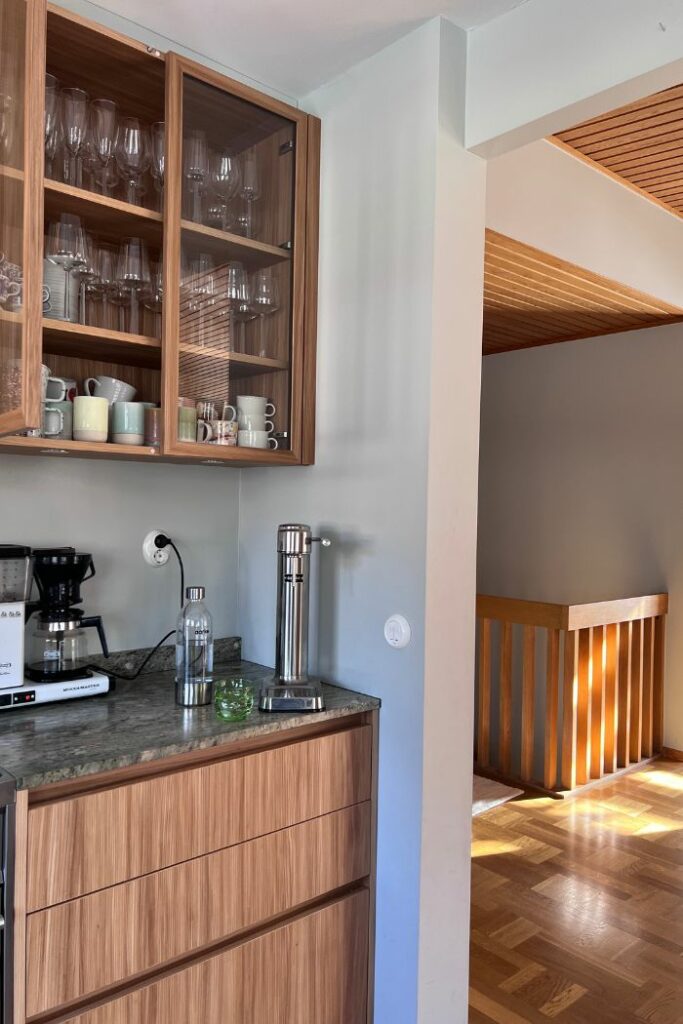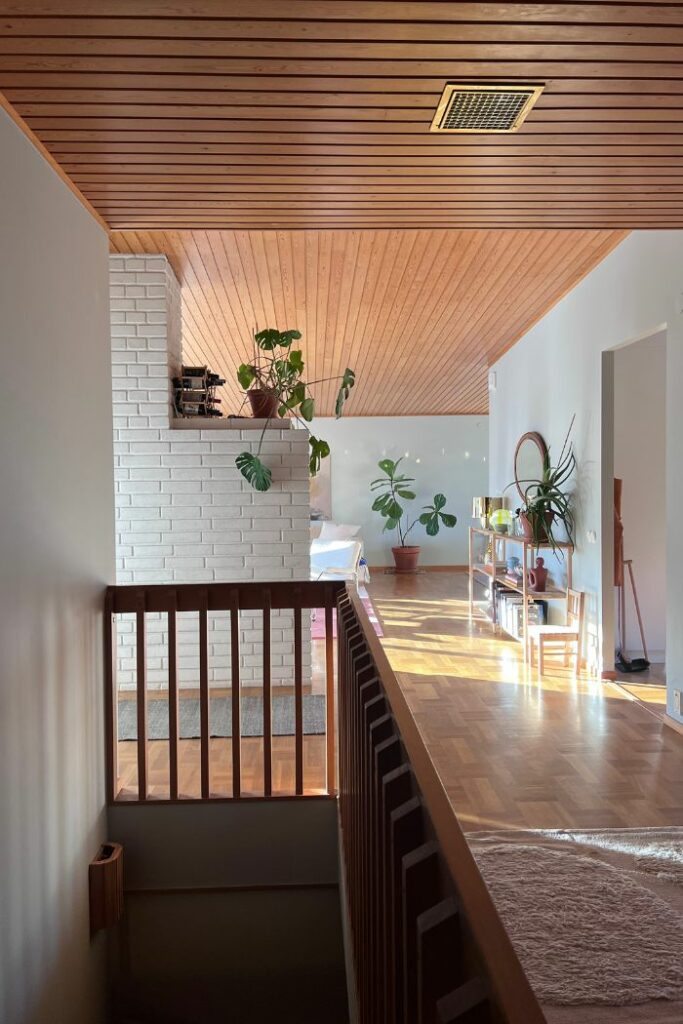 What's your favorite part of the house?
My favorite part is definitely the kitchen. And the patch through the living room out to the outside patio and pool area. Inside and out! Love this house so much in the summer and never want to leave.
Any challenges with it?
There's been no challenges with this house, it's perfect in every way!
We recently borrowed your house for a photo shoot with our latest color drop, Cortado. How do you match Midnatt's range with the rest of your home?
I love to style with the Midnatt collection in my house. From amazing bedding to striped and checked table cloths. Love the mix of earthy and natural tones and the more bright and poppy. Exactly how I want my home to feel. Soft and warm, with a mix full of bright colors and patterns.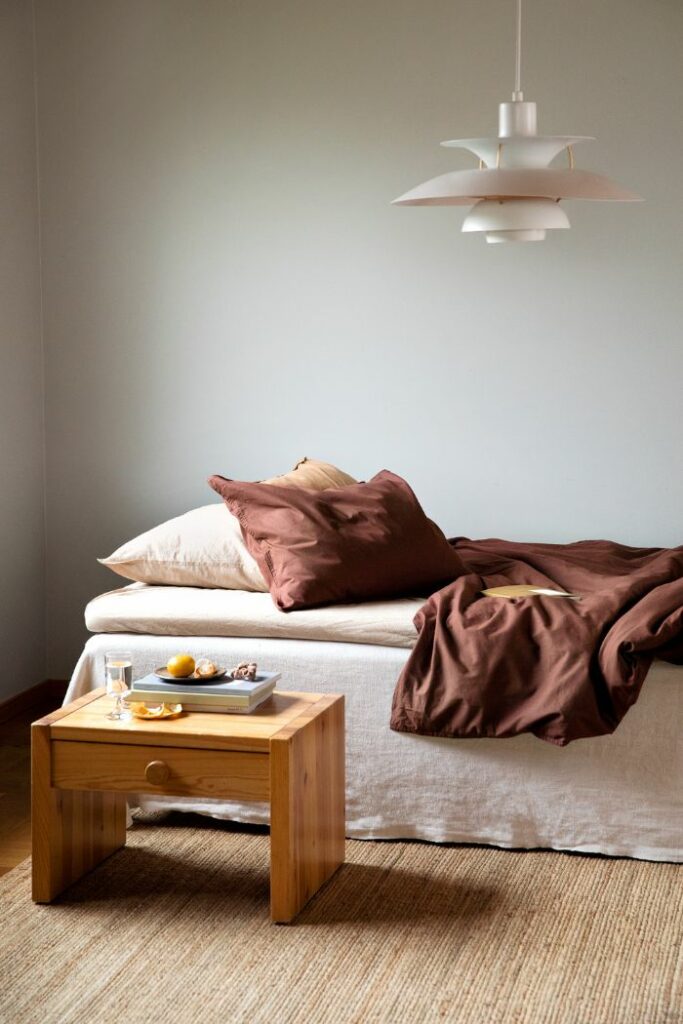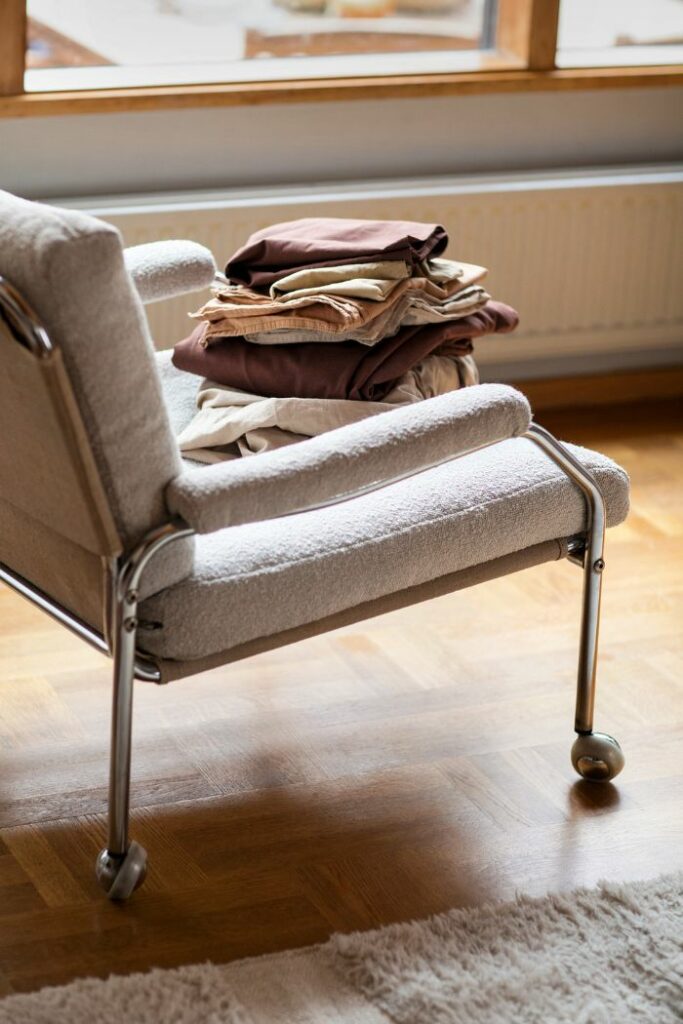 If not stated otherwise, all images by Frida Billegren.
Shop the look