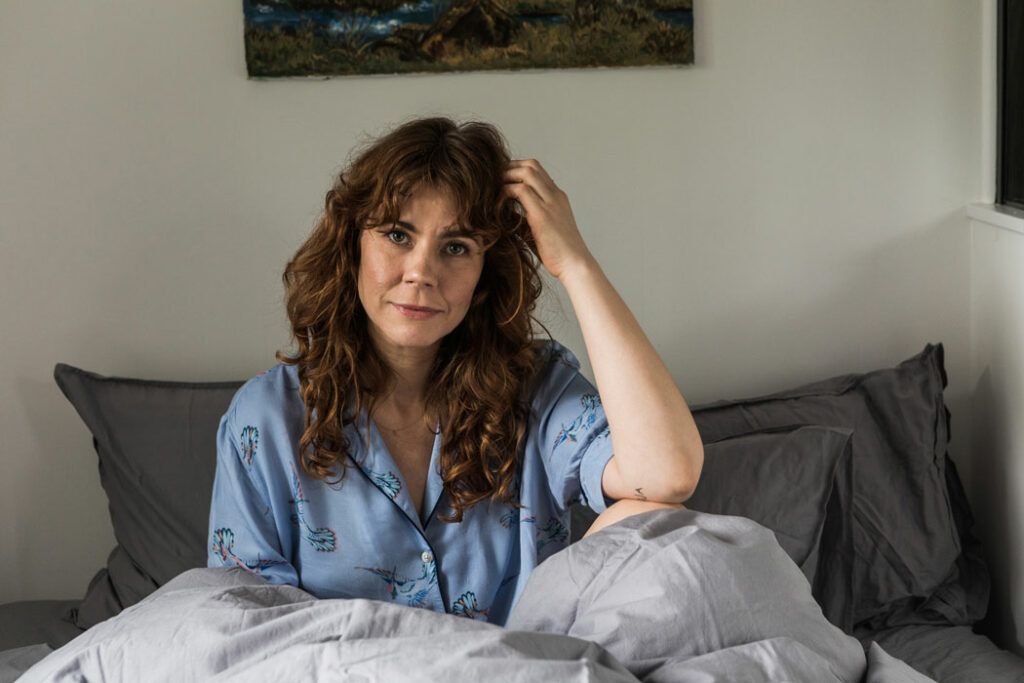 The visual mastermind Nina Oja wakes up to Beatles' Blackbird and goes to sleep late. In between, she art directs the Swedish ELLE titles as an award-winning Creative Director. We dropped by her a day when she worked from home and discussed skincare, bed hacks, and her Northern native.
Tuesday evenings end at:
Never before midnight. Unfortunately, I'm very fond of those hours when most people are sleeping. They're so calm and gives me a focus that I have struggle leaving them for bed. Quite a night owl.
Before turning off the lights:
I scroll through my phone though it's against all wellness laws. Sorry, not sorry.
I sleep in:
As little as possible. I'm more of a cozy duvet kind of girl.
I share bed with:
Most of the time when I fall asleep it's just me and a lot of fluffy bedding. Some mornings I miraculously wake up with one little foot in my face and ten stuffed animals around me.
On my nightstand:
A candle, books I want to read and poetry I always return to, some crystals that I, unfortunately, haven't charged in a while… but they are beautiful!
My best tip for a good night's sleep:
I always have my best nights of sleep when I've been physically active during the day, by working out or dancing.
Keeps me awake:
Thoughts of not being enough.
My version of counting sheep:
I usually go through friends and family and wondering how they are and what they are doing. But if I want to fall asleep really fast, I just read something where I need to focus. Boom! I'm out in seconds.
My best midnight snack:
Don't eat that much after dinner, but sometimes I enjoy spicy potato chips, dried mango, and blackcurrant tea to a good Netflix-series.
I last dreamt about:
I rarely remember my dreams anymore, hope that doesn't mean anything bad?!
My evening beauty routine:
Okay, here we go. This is long, but I really like my jars and bottles. I wash my face with Dermalogica Ultracalming Cleanser, then swipe with micellar water from Bioderma, Mandelic Acid from By Wishtrend and moisturizing toner from Klairs. Then! My lifesaving serums från iS Clinical; Pro-Heal Serum Advance+ and Hydra-cool serum. Sometimes I do this in front of the tv and jade roll each serum forever and ever. Very calming. Close the deal with Magic Cream from Charlotte Tilbury.
Favorite bedroom feature:
My bed. I have a great Jensen bed, but a Hästen top mattress because I like how the horsetail hair-filling breaths.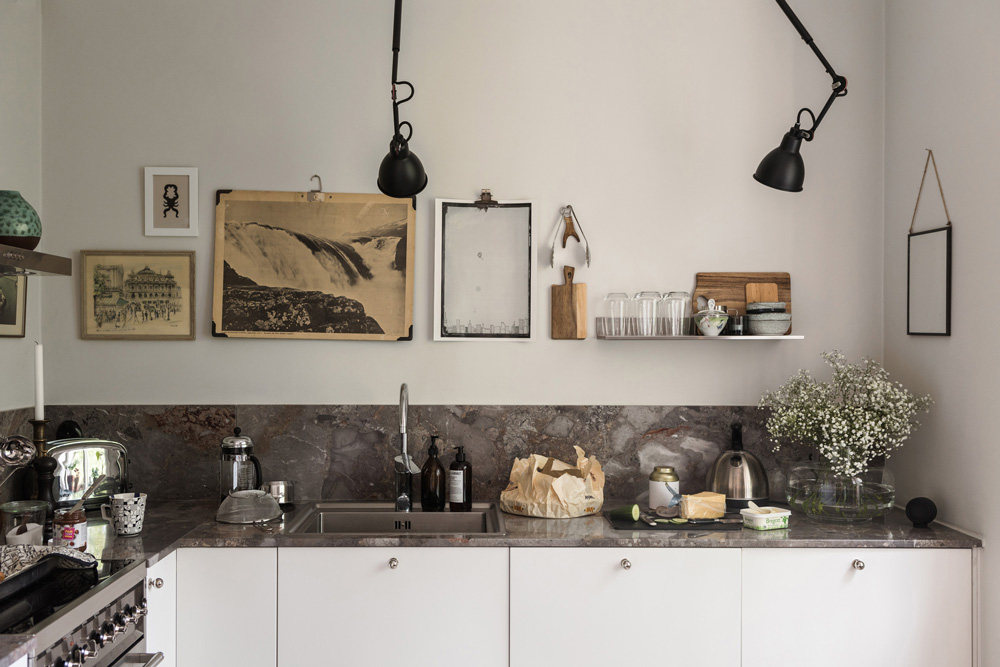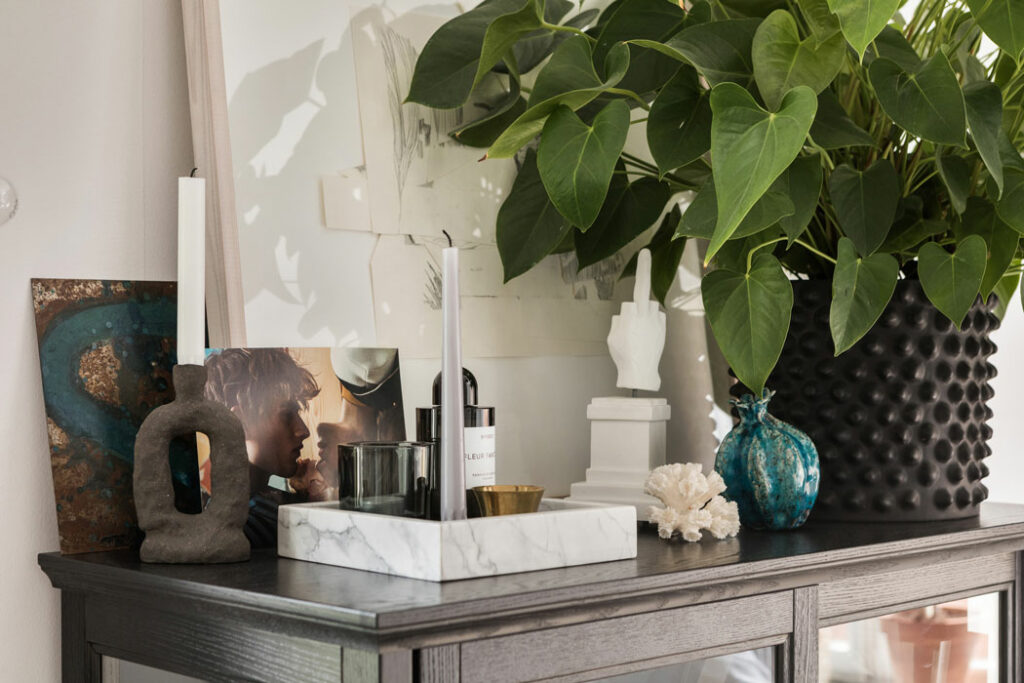 Wednesday morning starts:
At 7 am. Every other week with Sigrid and her ordering a kiss and says she want the iPad. The other Wednesdays I snooze and negotiation with myself about morning tasks.
My alarm sounds like:
Sigrids sweet voice or my chosen iPhone alarm – The Beatles' "Blackbird".
The first thing I see:
A art piece with two swans by Himla af Klint that I have as background on my phone.
My morning mood:
Quiet. I don't talk too much before my shower.
Everyday breakfast:
When I work from home it's a big cup of tea (Grand hotel special blend is my favourite), boiled egg, juice, some fruit AND a fully loaded "knäckemacka" with turkey, västerbotten cheese and cucumber. Otherwise, just tea and a fruit or whatever I find at the office.
Birthday breakfast:
Like every Saturday; banana pancakes and loads of berries.
A dreamy weekend morning:
Sleeping in. Cooking breakfast listening to my Sunday playlist on Spotify, eating breakfast for the longest time and in good company, reading the paper, and talking about things in it. Then finally when the tea is cold: I move over to the couch and digest some easygoing TV. Vinterstudion in the winter or some beautiful nature documentary. Or Queer eye.
Morning beauty routine:
I start the morning off with Dermalogica daily microfoliant in the shower. Then I fix my hair with Curl Cream from Noir, one serum and cream on the face. When I have a freshly made lash lift (from Roc brows) I don't use that much makeup, just even out my skin with Baremineral foundation and some hour glass rouge. Always late in the morning…
My do's and don'ts when making the bed:
High quality in beddings. I like my bed fluffy and crisp. A no-no would be too thin and flabby duvet.
Also, we just have to ask – what traces of Pajala do you have in your home?
A lot. You can see pictures and reindeer horn details here and there as a reminder of where I'm from. The painting above my bed shows my favorite place on earth, Kengisforsen, that my late grandmother painted. My cultural heritage is very important to me. If I lose it, I lose myself. But I, of course, never will, that's impossible.
Text by Antonia af Petersens
Photo by Mikael Lundblad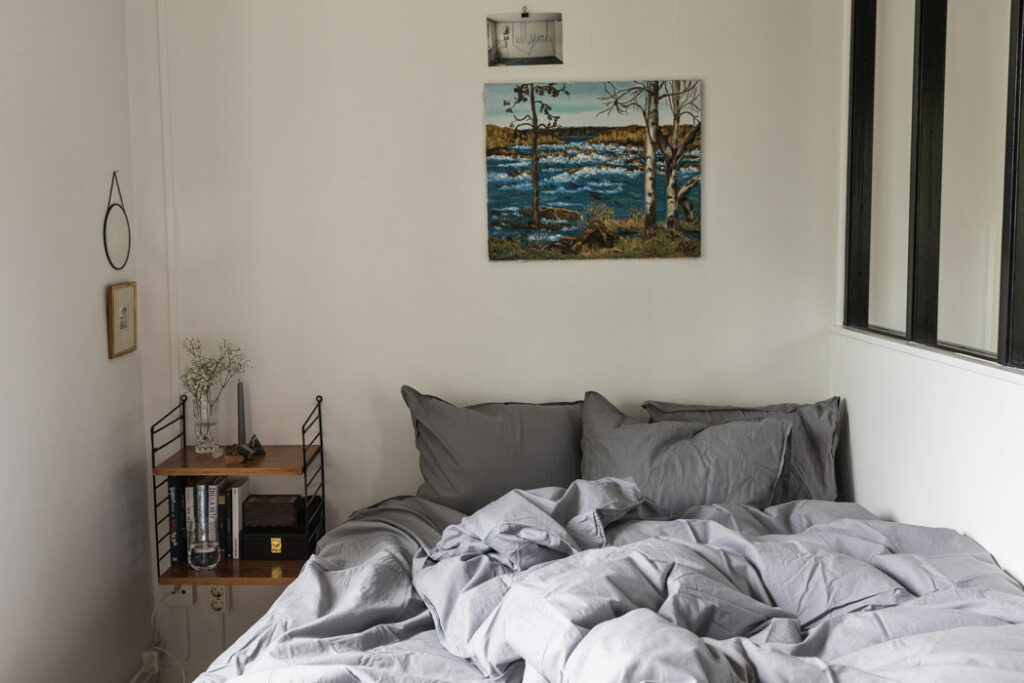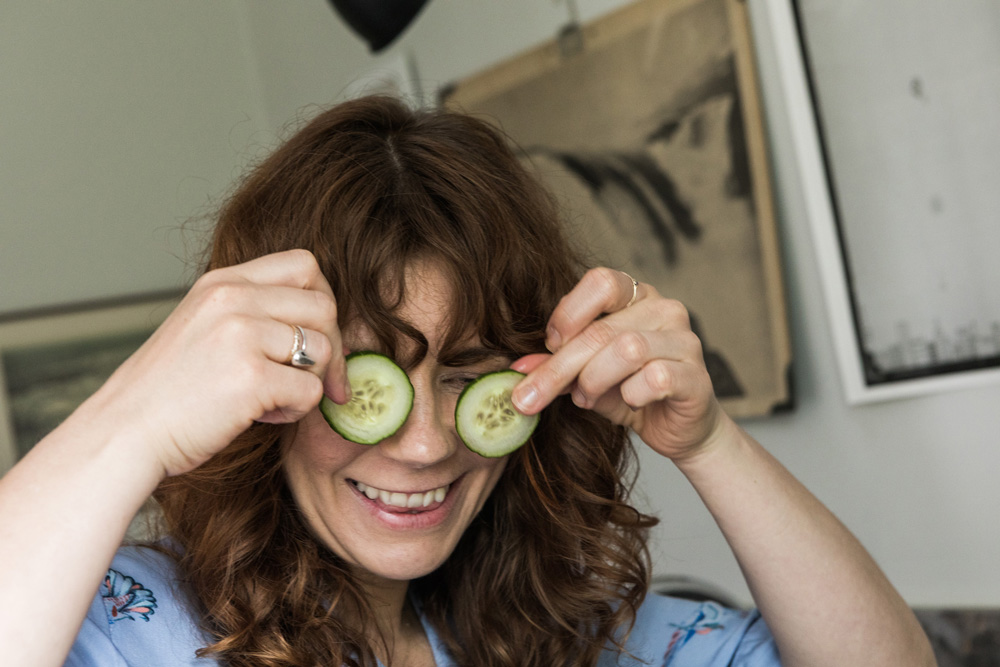 Shop the look